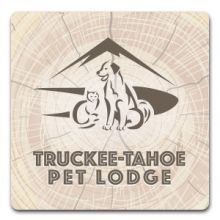 Luxury Pet Care in Truckee, CA
Truckee-Tahoe Pet Lodge is a luxury pet care provider with a 15,000 square foot facility located in Truckee, CA. We are a fully licensed and approved Truckee-Tahoe BBB business committed to exceeding expectations for the care of our pet boarding guests and their humans. Truckee-Tahoe Pet Lodge has been owned and operated by Steve Sewell since 2010 when he purchased the business from its previous owners with the goal of providing a fun, safe, and comfortable place where pets would love to come and play.
Just as important as that, he also wanted to provide a superior level of individual care and attention that pet owners could trust and rely on whether they were leaving their four-legged friend just for the day or for an extended stay. The Pet Lodge has grown steadily since then with an increasing number of loyal locals as well as visitors to the beautiful Lake Tahoe area who don't want to leave their pets at home.