If you love Lake Tahoe and all the wonderful towns surrounding it, you owe it to yourself to explore the area even further on the pages of Tahoe.com Magazine. The beautifully colorful, biannual print publication showcases the best of the Tahoe region and is brought to you by the creators of Tahoe.com and LakeTahoeThisWeek.com, the most informative and comprehensive website about all of the shops, restaurants, events, things to do and places to stay around Lake Tahoe. In this print format, we offer local information, articles, photographs, events listings and a guide to the shops, restaurants and recreational activities you need to know about – all in a free publication that's easy to pick up in numerous locations around Lake Tahoe. You can also flip through the magazine online, both the current edition and any you might have missed, by clicking on the covers below.
Lake Tahoe is a year-round travel destination, but it's a very different place depending on the season. That's why we publish two editions per year, a winter edition and a summer edition. The summer edition of Tahoe.com Magazine showcases the warm-season events and activities, like hot-air ballooning, boat tours and outdoor concerts and farmers markets. The winter edition of Tahoe.com Magazine points you toward the cold-season fun like snow sports, sleigh rides and hot chocolate festivals. 
If you're not fully acquainted with the Lake Tahoe region, Tahoe.com Magazine can help familiarize you with the different towns and regions around the lake – South Lake Tahoe, Squaw Valley, Tahoe City/West Shore, Kings Beach/North Shore, Truckee and Incline Village – plus show you the best places to eat, shop and play around town. Pick up a print copy or check out the digital copies of Tahoe.com Magazine.
Current Issue
---
Issue 10: Summer 2023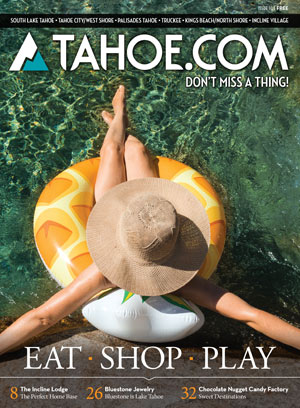 Read Articles Online  •  View Digital Copy
Past Issues
---
Issue 9: Winter 22/23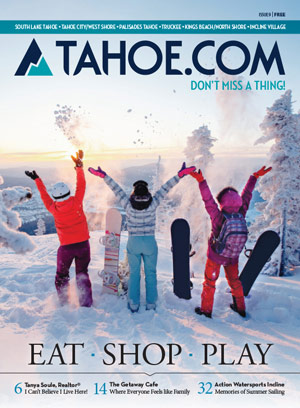 Read Articles Online  •  View Digital Copy
---
Issue 8: Summer 2022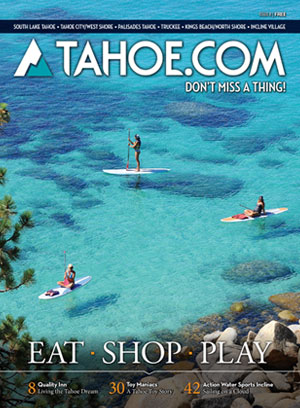 Read Articles Online  •  View Digital Copy
---
Issue 7: Winter 21/22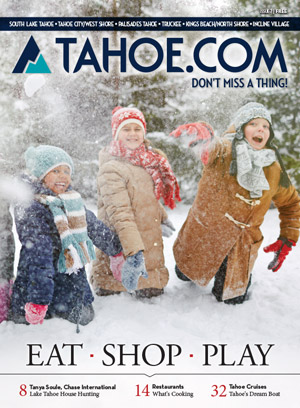 Read Articles Online  •  View Digital Copy
---
Issue 6: Summer 2021

Read Articles Online  •  View Digital Copy
---
Issue 5: Winter 20/21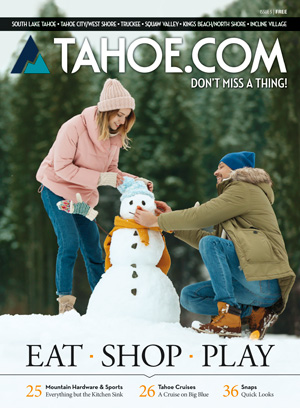 Read Articles Online  •  View Digital Copy
---
Issue 4: Summer 2020
---
Issue 3: Winter 2019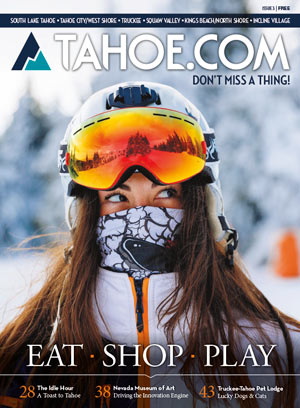 Read Articles Online  •  View Digital Copy
---
Issue 2: Summer 2019
---
Issue 1: Winter 2018