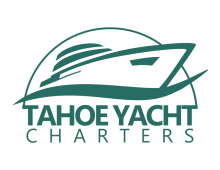 Yacht Charters in South Lake Tahoe, CA
​Experience the pristine beauty of Lake Tahoe aboard a private luxury yacht with customized packages created especially for your group. When you book with Tahoe Yacht Charters, you're not just booking a Tahoe cruise, you're booking a complete Tahoe experience.
​With custom yacht packages that include on and off vessel options, our clients see more of the entire Lake Tahoe area. Kick back, relax, and enjoy a scenic cruise around Lake Tahoe's shoreline in luxury. Dock at your favorite Lake Tahoe restaurant and enjoy cocktails and appetizers. Pull up to one of Lake Tahoe's pristine beaches for a picnic and a dip in the emerald water. Launch one of our jet skis, stand up paddle boards, or kayaks right from the boat. Dive into the crystal clear waters from the swim platform. Enjoy the unparalleled Tahoe mountain views on a sunset or sunrise cruise. Pamper yourself with on-board spa services. Have something else in mind? We do that too. Just ask.
We are about you!