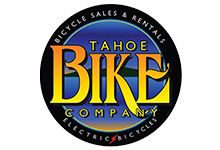 Explore beautiful beaches, public parks, and secluded meadows along with South Lake Tahoe's growing network of family-friendly bike paths.
Our shop is located in the heart of one of South Lake Tahoe's most exciting and beautiful lakeside neighborhoods. In a recently improved area, "Lakeview", as it's known to locals, is home to beautiful beaches with BBQ areas and the new Lakeview Commons Park. Quiet neighborhood streets around the corner from our shop lead to forest paths and secluded beaches. 

Our knowledgeable and friendly staff will help you select the perfect bike for your needs and give you information on great places to ride around South Lake Tahoe. 

We are ready to accommodate your group of any size. Thank you for checking out Tahoe Bike Company, home of quality bike rentals, sales, and bike repairs in South Lake Tahoe.