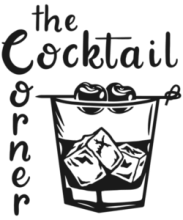 The Cocktail Corner is a mountain modern cocktail bar from the team behind Lake Tahoe AleWorX. Our mission is to bring people together over two of our favorite things - exceptional food and drink. We take pride in our chef-driven comfort food and having the finest cocktails in town. We aim to be an all-encompassing culinary matrix of compliments for our local community and visitors to enjoy. 
We locally source our beer, wine, and produce, and we have 20 taps for you to choose from. Our cocktails range from the classics to contemporary and modern styles. Don't hesitate to challenge our experienced bartenders - they are always excited to craft a drink tailored precisely to your likings. Our food and cocktail menus are rotated seasonally so there's always something new to try! When you're with us, you'll be guaranteed an exceptional meal and unparalleled libations.
Dine inside or enjoy the weather on our expansive patio where we feature live music and entertainment regularly. Now offering brunch on Saturdays and Sundays from 10 a.m. until 3 p.m.