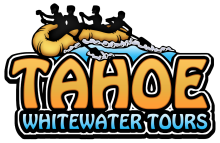 Rafting Tours near South Lake Tahoe & Truckee, CA
Tahoe Whitewater Tours has been in operations in the North Lake Tahoe region since 1994, creating smiles and lasting memories through whitewater adventures. Throughout the years, we have prided ourselves on being the best in the business and continue each year to fine-tune, hone our skills, and continue our practice at being a leader in the whitewater industry. With over 20 years of experience as whitewater outfitters, we specialize in rafting, kayaking, float tube adventures, and most importantly, good old-fashioned fun. 
Tahoe Whitewater Tours is family-owned and operated. We view our company and everyone involved as one united family. When you book with us, you will be pleased to interact with our friendly office staff to help you find the perfect trip for you and your group. We strive to ensure an unrivaled experience for our guests by offering an adventure outing is enhanced with knowledgeable, caring, and friendly staff, which is why we have chosen the most hospitable of employees to care for you during your time with us.