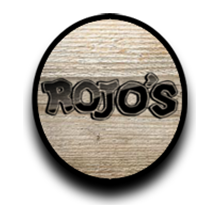 RoJo's continues to be a favorite of locals as well as a sought after destination for visitors. We have a full bar and an extensive menu that will satisfy everyone in your group, including a children's menu.
Rojo's Tavern is the place to be. Originally constructed in the 1920s/30s by Frank Globin as a gas station, grocery store, bar, restaurant, and hotel, this multifaceted building has become a facet of the community.  It has stood through the 1960 Olympics and the founding of South Lake Tahoe in 1965, to become the Rojo's Tavern we know and love. We have used the local weather-aged pinon pine and granite rock used in the mining and lumber industries of the day to create our unique rustic atmosphere of old Tahoe. 
Today, Rojo's is a Bar & Restaurant reflecting its original rustic Tahoe ambiance specializing in American Fare including Ribs, Chicken, Steak & Seafood as well as Pasta dishes. We invite you and your friends to join us!