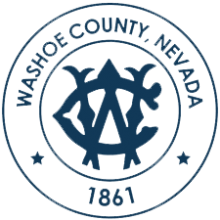 Elected to the Board of County Commissioners in 2020, Alexis Hill represents Washoe County Commission District 1, which includes portions of the northwest and southwest Truckee Meadows extending south along the eastern Sierras to include Incline Village and Crystal Bay at Lake Tahoe.  
Hill worked in public policy and city planning for more than a decade at the cities of Sparks and Reno. She has also dedicated time to the nonprofit sector, working with the Lake Tahoe Shakespeare Festival and Kids & Horses, a nonprofit for special needs children and adults. She holds a bachelor's degree in political science from Texas A&M and a graduate degree in public administration and policy from the University of Nevada, Reno. 
With a strong belief that government should make our lives better, Hill is passionate about conservation and smart growth policies, fighting climate change on a local level, government accountability, transparency and access to government by citizens, and supporting community-building initiatives, such as: youth, senior, and neighborhood services; mental illness and drug addiction support; homelessness services; and other public health support to ensure that our community thrives. 
Hill lives in the old Southwest Reno with her husband, Matthew Tuma, and their dogs George Washington and Eleanor Roosevelt. She spends her free time appreciating Washoe County's arts and culture scene, riding bikes, and camping on Washoe County's public lands.