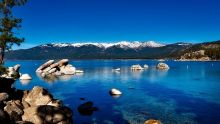 As of Tuesday, November 25, Nevada has joined California in imposing stricter COVID-19 protocols. One week earlier, California placed many of the state's counties at the purple – the most restrictive – tier in terms of COVID-19 regulations, impacting El Dorado County, Placer County and Nevada County, which means that practically all of the Tahoe region in California, including Donner Lake, Truckee, Kings Beach, Tahoe City, Olympic Valley, Emerald Bay, Fallen Leaf Lake and the City of South Lake Tahoe, is now at the purple tier. Photo at left: Pixabay, David Mark.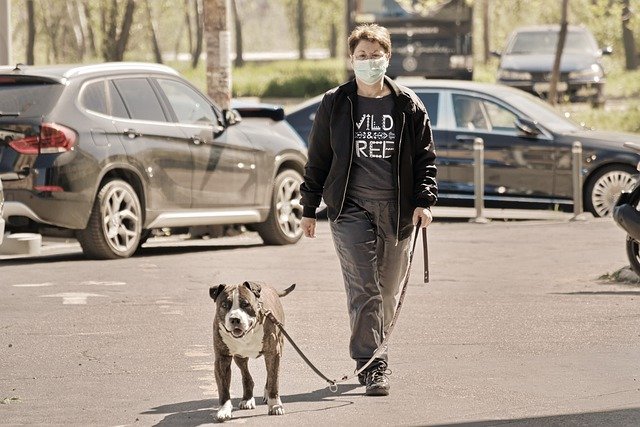 What this three-week pause means for Nevada is that private gatherings are limited to no more than 10 people, no more than two households and a mask is required anytime you are around anyone not from your household, whether you are inside or outside. Public gatherings are now limited to 25 people or 25% of the facility's maximum capacity, included for religious organizations, and masks are required. Restaurants are restricted to serving reservation-only meals for in-person dining (except for fast-food restaurants or food courts), the number of people is reduced from 50% of capacity to 25% of capacity and a maximum of four people can be seated at any table. At facilities for dance or fitness, numbers are reduced to 25% capacity and masks must be worn, even while exercising or performing strenuous activity. The following businesses must reduce numbers to 25% of capacity, including casinos, arcades, galleries, bowling alleys, libraries and museums. Nevada's new restrictions do not impact current regulations regarding certain businesses or locations including community centers, stores and shops, barbershops, hair salons, nail salons, tattoo and piercing shops, massage parlors, spas and medicinal cannabis dispensaries. Masks are required while out in public. Photo at right: Pixabay, icsilviu.
In California, the rules and protocols for the purple level include requiring some businesses and activities to operate only outdoors. This includes family entertainment centers, gyms, fitness centers, movie theaters, museums, restaurants, wineries and bars/brewpubs, so long as they are also offering sit-down meals. Some operations may still take place indoors with additional restrictions, such as limiting the participants to 25% of the facility's capacity. These include retail shops, hair salons, barbershops, nail salons, tattoo parlors and massage services. Additionally, California is currently under a statewide mask mandate that requires people to wear a mask whenever they are outside their home. And, finally, the travel advisory for non-essential travel states that anyone coming into California from outside the state should self-quarantine for 14 days. This does not include travel for work or study.
Restaurants
The restaurants in the California side of the Tahoe region, including bars and breweries that also offer food, are now limited to outdoor operations only, which can include delivery and curbside service. On the Nevada side of the lake, restaurants are open for indoor dining with a cap of 25% of capacity and with a maximum party size of four people at a table. Bars and breweries are closed, but drinks can be served at the table with your meal. Throughout Tahoe, diners are encouraged to consider delivery or curbside pickup options for their restaurant meals. Photo at right: Pixabay, StockSnap.
Shops
Retail shops are allowed to be open for in-store shopping, but the number of people allowed inside the stores is drastically reduced. Social distancing and caution while shopping are still the guidelines by which to operate, along with 6-foot distancing, and face covers are required for everyone including employees and customers. Photo at left: Pixabay, Alexas Fotos.
Things to Do
The area's parks, beaches, trailheads and other similar outdoor recreation spots are, for the most part, open and available with the exception of those that would normally be closed due to the season anyway, such as Heavenly Resort and the Gondola. Note, however, that due to fire danger, camping and overnight travel in all the designated Wilderness areas and backcountry areas are restricted through November and that even though the campgrounds are open, no campfires are allowed. As for taking a boat ride on the lake, look for most of the commercial cruises to be up and running with most of the normally scheduled offerings on both the North Shore and South Shore.

Casinos
On the Nevada side of the lake, the casinos will now operate under new restrictions imposed by the three-week pause safety protocols mandating that the number of people be limited to no more than 25% of the maximum capacity of the business, with strict limits on how many people can be playing at any given card table or table game and social-distancing practices such as keeping every other slot or video game vacant. Surfaces of the machines and common areas are sanitized on a rigorous schedule, as are the dice, chips and other tools of the trade. Hand-sanitizing stations abound, and everyone is required to wear a mask. Some gaming establishments have temperature screening for all guests and employees. Photo at right: Wikimedia Commons, Noah Loverbear.
Hotels, Motels, Inns and Campgrounds
The majority of the area's hotels, motels, inns and even campgrounds are open for business, although the State of California has issued a travel advisory for non-essential travel that encourages residents to stay home and to avoid travel for tourism or recreation. People entering California for non-essential travel are requested to self-quarantine for 14 days. As for the lodging facilities, regulations and protocols regarding sanitizing, cleaning and distancing are in place and may impact room or space availability.
Vacation Rentals
The same non-essential travel restrictions that impact California hotels and motels apply to the California vacation rental market. The Nevada market is currently less restrictive, but no matter which side of the Tahoe area you might be eyeing for a winter vacation, the best idea is to book as early as you can. The snow-sports enthusiasts always take the lion's share of the available vacation rentals in the winter, and the trend lately has been for the rest to get booked by people who can work remotely and want to escape the more populated areas of the country.