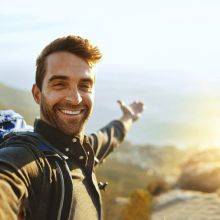 Longer days and warmer weather invite adventure. But even the most experienced explorer should prepare for unknowns when hitting the trail.
This checklist can help:
• Buddy up. Adventuring with a partner is not only more fun, but also crucial in an emergency. Also, share your plan with another trusted person before venturing out, including where you are going and when you plan to return. Stick to your plan.
• Know your limits. Choose activities that suit your physical condition. The pace should be comfortable for the slowest member of your group.
• Dress the part. Dress in layers to account for changing weather conditions. Wear sunglasses and a hat or visor in the sun. Apply sunscreen no matter the weather.
• Fuel up. Travel with adequate food and water—at least .5 liters of water for every hour of hiking.
• Leave no trace. Don't feed wildlife and take care to not leave any trash behind.
• Check the forecast. Weather in the mountains can change rapidly. Check conditions and know the signs for approaching storms. Avoid bare ridge tops, exposed places, lone trees, streams and rocks during lightning storms.
• Keep solid footing. Stay on developed trails or dry, solid rock areas with good footing, especially on steep terrain or near cliffs. Trees and bushes can't be trusted to hold you. Be alert for slippery areas and take your time to avoid tripping.
• Play it safe. Carry a first aid kit and learn how to identify the symptoms of heat exhaustion, heat stroke, hypothermia and dehydration.
There is so much enjoyment in the outdoors, and being prepared can double the fun. Pay attention to local safety tips and regulations regarding your activity. If you get hurt, call 9-1-1, or head to the emergency room.
Barton's Level III Trauma Center provides medical services for trauma care and the immediate availability of emergency medicine physicians, surgeons, nurses, lab and x-ray technicians and life support equipment 24-hours a day. Learn more at BartonHealth.org.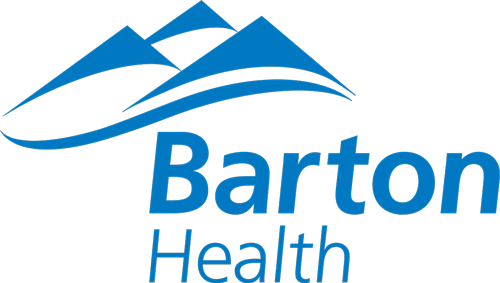 ---