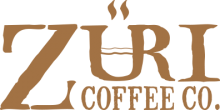 A GOOD DAY STARTS WITH GOOD COFFEE
Begin your day with the Zuri experience.
At Zuri Coffee Co. we put quality at the forefront of everything we do. From the moment you walk through the door to your first sip of coffee, we want your experience to be perfect. We know that great baristas make great coffee and great customers make great coffee shops. We invite you to enjoy the Zuri Coffee Experience.