Saturday, August 20, 2022 - 1:00 pm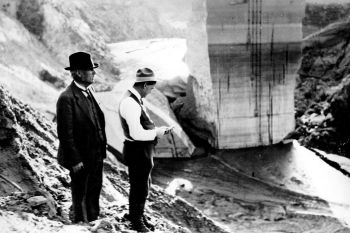 Our history program at Wylder Hotel Hope Valley returns with a 50-minute presentation, Tragedy at St. Francis Dam, The Worst Manmade Disaster in California History. On March 12, 1928, the city of Los Angeles's St. Francis Dam collapsed, killing over 600 people and destroying everything in its 50-mile rampage to the sea. The colossal engineering failure brought disgrace to the LA Aqueduct's William Mulholland and the Los Angeles Water Bureau.   This free program is open to the public and will be at the Wylder Hope Valley General Store just ¼ miles east of Wylder Resort Hope Valley, and 1 ¼...
More info...
More Entertainment & Events
No Events currently scheduled. Please check back again.