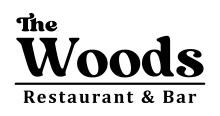 Welcome to The Woods Restaurant & Bar, an exciting addition to the vibrant culinary scene of South Lake Tahoe. Nestled amidst the breathtaking beauty of the Sierra Nevada Mountains, The Woods offers a contemporary gastropub and sports lounge experience that combines modern sophistication with a relaxed and inviting atmosphere. 
Located in the heart of South Lake Tahoe, The Woods stands out with its two-story layout, warm ambiance and incredible menu that allows guests to enjoy an array of fine dining options. The first floor boasts a full-service bar where our skilled mixologists are ready to serve a diverse selection of handcrafted cocktails. Our bar offers a wide range of premium spirits, local craft beers, and an impressive wine list to complement your dining experience. 
Sports fans will find their haven on the first floor, where they can catch all the game-time action from any of our large-screen televisions. The Woods provides a lively atmosphere where you can cheer for your favorite teams alongside fellow fans. 
For a more relaxed experience, venture upstairs to the second level where you'll discover our outdoor dining area that offers breathtaking views, incredible sunsets and occasional live music. Whether you're savoring a romantic dinner or enjoying a gathering of friends, this outdoor dining space is the perfect backdrop to making incredible memories. 
If you're seeking an unforgettable dining experience that seamlessly blends modern gastropub cuisine, a lively sports lounge, and stunning mountain views, look no further than The Woods Restaurant & Bar.