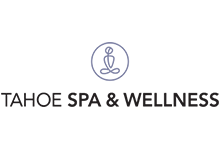 Tahoe Spa & Wellness is your mountain sanctuary located in the Village at Northstar. Our beautiful day spa and boutique features personalized, results-oriented treatments to heal your body, calm your mind, and reawaken your soul.
We offer Massage Therapy, Facials, and other beauty and wellness treatments daily. An extension of our spa, Tahoe Yoga is located just steps away, offering daily classes for all levels, and private yoga sessions for individuals and groups.
MASSAGE THERAPY
Whether you've just arrived from a long day of travel, had an exhilarating (or challenging) day on the slopes, or are prioritizing your own well-being by dedicating this ti me to yourself, our massage treatments wil I meet you right where you are. Our skilled therapists will take time to understand your specific needs, and will utilize a variety of modalities, including, but not limited to, Deep Tissue, Myofascial Release, Sports Massage, relaxing Swedish Massage, and energy work. For your treatments we have chosen the highest grade, wild-crafted, organic essential oils, balms and skin products. Specific products are listed with their corresponding treatment, and others will be customized especially for you. 
FACIALS
Our approach to skin care is beyond the usual. The skin is our largest orgcan and also the first to show signs of stress, toxins, and imbalance. We believe Beauty and Wellness are intertwined and that's why we offer an uncompromising approach to the products we use and to the individual attention our skin specialists provide. We use purely organic and wild-crafted products created by ISUN Alive and Ageless Skincare. Our facials will leave you looking better, but our goal is to leave you feeling more at home in your own skin.