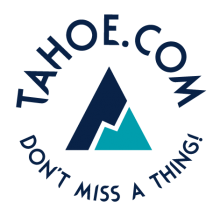 Tahoe.com is a complete guide reaching millions of visitors (your customers) searching for information on Kings Beach, Tahoe City, Incline Village, Squaw, Truckee and South Lake Tahoe.
Places to Stay, Things to Do, Restaurants, Resorts, Casinos, Shopping and Events, all captured in one place. Reflecting the active lifestyle of Tahoe, our motto is "Don't miss a thing."
And you won't, daily specials at your fingertips, live music and happy hours or activities and events, all the time, all inclusive. Find it online or on your mobile device.
All Local! Tahoe.com is designed to connect you with people looking for what your business offers. By placing your information in our digital marketing interface, your message is reaching those folks you want to do business with in ways that will surprise you. Trackable, targeted, cost-effective digital marketing, ask us about it.