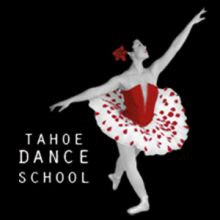 Tahoe Dance School, under the direction of Dee Dee Terzian, has been a part of the North Lake Tahoe Community for 20 years. The school offers classes in Classical Ballet, Jazz, Hip Hop, Tap and Modern. Performance opportunities and yearly ballet exams are part of the curriculum.
Students enrolled in Classical Ballet are taught following the syllabus of The Royal Academy of Dance. Royal Academy of Dance (RAD) training provides a sound progression that builds a foundation that is pure and strong.
Tahoe Dance School is an excellent environment for the student who is aiming for a career in dance as well as the student who participates for exercise and enjoyment.
Classes are offered in our studio in Tahoe City, as well as other locations in Tahoe City. We also offer classes in Incline Village, Nevada.