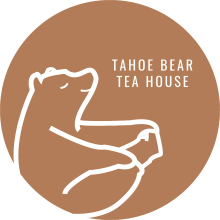 Tea House & Boba Shop in South Lake Tahoe, CA 
Tahoe Bear Tea House is a boba shop in South Lake Tahoe, CA that aims to be your new go-to spot for quality drinks and delicious desserts. We provide a warm and inviting atmosphere that is perfect for relaxing while enjoying our delicious and flavorful tea. Our menu options include bubble tea, thai tea, milk tea, tea latte, smoothies, fruit tea and soft serve ice cream. Our professional staff provides friendly, prompt service for a pleasant experience, and our talented baristas can customize your drink to order so that you always get exactly what you want. 
At Tahoe Bear Tea House, we use premium black tea leaves and combine them with delicious chewy boba imported from Taiwan to produce a wonderfully delicious drink that everyone will enjoy. We carefully handpick the best ingredients from many countries and import ingredients for matcha green tea, Hokkaido milk, Ube from Japan, and Thai tea leaves directly from Thailand. 
Our soft-serve ice cream ingredients are imported from Italy, and we use carefully selected organic milk from only the top brands in the United States. We also offer non-dairy milk options, and 60% of our menu is vegan friendly. You can be sure that your fruit will be fresh, as it is delivered daily. We are firm believers that our high quality menu selections can only come from the highest-quality ingredients.
Whether your awaiting your order or enjoying your treat, feel free to check out our Lego lounge! If you are looking for a new spot to enjoy some quality time with your friends and family, visit us at Tahoe Bear Tea House today!