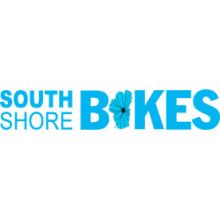 The Hernandez family moved to Lake Tahoe in 1990 and Hector Hernandez opened a seasonal bike business in 1993 on Ski Run Boulevard, South Shore Bike Shop. Hec continued to be open from spring to fall selling, tuning and renting bikes on Ski Run until 2010 when he moved to the "Y".
Still operating as a seasonal shop, he would close down in the winter. Chris, Hec's oldest son, thought this could be a great opportunity to bring the snow industry to the "Y" as there were no other shops like it.
So, in the winter of 2010 he added South Shore Snow. In 2011, they moved both businesses to the current location and joined together to become South Shore Bike and Snow.