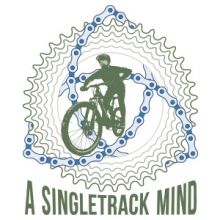 We are a Mountain Bike Skills coaching business.  We primarily offer 1-2 day skills clinics, privates, groups, team race prep, Enduro specific, women specific and more. And we are always evolving, and responding to the interests and needs of our rider participants.
In a clinic we cover the many core fundamentals of mountain biking. Some of the skills we work through are, cornering(high speed and slow speed), gear selection, braking (high speed and slow speed), balance, wheel lifts, switch backs, vision,  and much more. 
Our coach, Dylan, has the highest level of mountain bike coaching certifications through IMBA ICP 1,2,3 , Betterride, NICA,  and NASM. With safety always under our radar our coach has completed the intensive Wilderness First Responder certification. With over 3,500 hrs of professional coaching experience and 15 years plus racing professionally.  We are insured and obtain permits for each location we work at. The clinics are for all skill levels. Those that are eager to learn more on the bike and to get ahead of the pack with greater efficiency and confidence, all the way to the competitive athlete eager to perform at the top of their game, and improve race times.The clinics are progressive so all abilities can meet their needs and challenges.