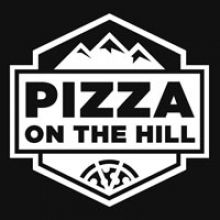 Pizza on the Hill is closed for 2020. 
While we are working diligently to reopen amenities as quickly as possible following COVID-19 safety guidelines, Pizza on the Hill brings an additional challenge. It was closed last summer for a reset, to improve food and service quality as well as financial performance. The intent was to reopen this summer with a fresh staff committed to quality. COVID-19 has overtaken the reset effort, preventing the reopening of Pizza on the Hill this summer.
We apologize for the inconvenience. Like you, we look forward to the day we can reopen Pizza on the Hill with great food and great service.