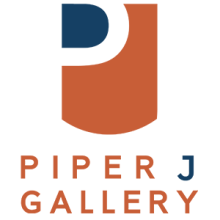 Piper J Gallery Truckee: A Fresh Take on Tahoe Art
Piper J Gallery, located in historic downtown Truckee, CA, showcases some of the most talented artists in the Tahoe Truckee region. From the day of the gallery's opening, Piper J Gallery has become the source for art enthusiasts seeking contemporary art pieces that perfectly complement mountain homes.
Piper J Gallery's vision is to spark inspiration among collectors and support local and regional artists in a fresh and modern atmosphere. This gallery is an open and inviting space where creativity thrives. Our art exhibits are ever-evolving, each month highlighting the works of two exceptional artists.
Gallery owner Piper Johnson also provides comprehensive services such as art consultation, site evaluation, and personalized commissions for your home or business. 
We aim to enrich the art-collecting experience for every resident and visitor, ensuring that their journey with us is one of discovery and fulfillment.