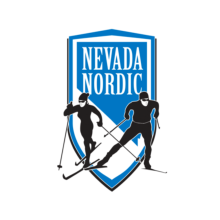 Our mission is to promote the establishment of a community-supported, cross-country ski and multi-use venue(s) in Nevada's North Lake Tahoe Area
MT ROSE AREA
We expect to start grooming just as soon as there is enough snow. We have a pending application in with the USFS to for grooming on the USFS land adjacent to our permitted Nevada Department of Transportation trail section.

Free Public Trail Grooming during winter months. Classic and Skate, snowshoe, fatbike, dogs, pedestrians welcome. Pack it in Pack it out. No trailhead facilities or amenities. Please keep area clean. Multi Use. Watch for Snow Machines! Thanks nevadanordic.org
SPOONER STATE PARK
We will continue to partner with Nevada State Parks this year to ensure that 8k of Nordic trails at Spooner State Recreation Area are groomed throughout this season! Don't be fooled by the construction at Spooner, Nordic trails will be open as soon as there is adequate snow. Community members and guests can look forward to another year of beautiful trails. While Spooner State Park does charge for parking, trail access is FREE!
Directions to Spooner State Park
 From North Lake: Follow Highway 28 (N Lake Blvd.) East into Nevada and through Incline Village. About 4 miles past Incline Village, you will see the entrance to Sand Harbor "Boats Only" will be on the right. Continue for another 8 miles to the main parking entrance for Spooner Lake on your left in Lake Tahoe Nevada State Park. If you hit Hwy 50, you have gone too far. Follow payment instructions and then continue straight through the entrance kiosk to the parking lot.
 From South Lake: Take Hwy 50 East out of South Lake about 14 miles. Go left onto hwy. 28 towards Incline Village. You will see the entrance to Spooner Lake on your right in about a half mile. Follow payment instructions and then continue straight through the entrance kiosk to the parking lot.
Bathrooms at parking lot. State Parks requires you to keep your dog on a leash and pick up after him/her.
Spooner State Park Entrance/ Entrance Fees 
Day use entrance fee: $10.00 per vehicle
See the following link for Senior Citizen, All Access, and Annual Entrance Permits.
http://parks.nv.gov/fees/annual-permits
DOGS ARE WELCOME:
WE ASK FOR SKIER ETIQUETTE ON THE OLD MT ROSE HIGHWAY SECTION, WHICH IS OWNED BY THE NEVADA DEPARTMENT OF TRANSPORTATION.  TRY TO KEEP YOUR DOG FROM "POST-HOLING" THE TRACK AND PLEASE REMOVE ANY DROPPINGS.  WE HAVE A DOG WASTE BAG STAND IN THE UPPER MEADOW SECTION FOR THOSE SKIERS WHO FORGET TO BRING BAGS.  PLEASE HELP US BY PACKING OUT THE WASTE.
ONCE YOU LEAVE THE OLD MT ROSE HIGHWAY SECTION FOR ANY OF THE LOOPS, US FOREST SERVICE POLICY TAKES OVER. FROM THEIR WEBSITE, THE FOLLOWING PREVAILS:
THE LAKE TAHOE BASIN MANAGEMENT UNIT (LTBMU) MANAGES ABOUT 78% OF THE LAND WITHIN THE LAKE TAHOE BASIN, SO IF YOU WANT TO TAKE YOUR DOG HIKING, CAMPING, OR SNOWSHOEING, CHANCES ARE YOU WILL END UP ON NATIONAL FOREST SYSTEM LANDS.
YOUR WELL-BEHAVED, LEASHED DOG IS WELCOME ALMOST ANYWHERE (FOREST ORDER 19-86-99 PDF 347 KB) WITHIN THE LTBMU, WITH THE NOTABLE EXCEPTIONS OF DESIGNATED SWIMMING BEACHES AND AREAS THAT ARE RESTRICTED FOR WILDLIFE PROTECTION.  YOU MUST KEEP YOUR DOG ON A LEASH, AND PICK UP AFTER HIM.