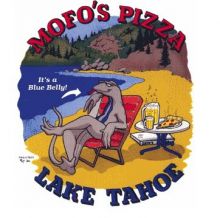 Monday – Saturday: 11 am – close |  Sunday: 5 pm – close, | Takeout & Delivery Only 
What could be better than warm, delicious, straight-from-the-oven pizza? How about pizza that's also filled with quality ingredients that make your taste buds happy, and help you feel great too! Come in and try our specialty pizzas and get ready to be amazed at how good pizza can taste. 
Mofo's is locally owned and operated my the Morrison Family since 1986. Our Dough is made daily and our ingredients are sliced fresh. Our marinara sauce came from Walter Morrison, a P-38 pilot during World War II. He was shot down over Italy and lived with sheep herders in the mountains for six months before getting back to allied forces.