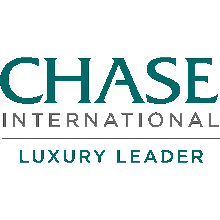 Realtor in Incline Village, NV
There's no question that Tanya Soule's adventurous spirit is the fuel to her tenacious abilities to make things happen for her clients, and community, for all the right reasons. As a Realtor®, Tanya pulls out all stops to ensure her clients receive the finest service and advice that they deserve. Tanya truly cares about her clients' goals and priorities, knows how to listen, and hears what is important to them. As a business woman, she is well-known for her unmatched professionalism and relentless attention to details. With her career path in sales, marketing, property management and the legal and financial industries, Tanya is one fine resource for those who seek an experienced agent who understands the real estate business inside and out.
As a resident of Nevada for over 25 years, Tanya is also an excellent source for local insight. Be it day or night, it is not unusual for Tanya to dedicate time to her community in after school programs, fundraisers for Pet Network Humane Society, Sierra Community House, Tahoe's Connection for Families, Tahoe Family Solutions, and countless others. When time allows, Tanya's zeal for the great outdoors takes her to the slopes and trails to explore all that Mother Nature has to offer in her own backyard. She's even been known to participate in a Tough Mudder Race (or two).
Tanya is currently appointed to the Professional Standards and Grievance Committees and the Good Neighbor Committee with Incline Village Realtors® (IVR). For an experience nothing less than exceptional, Tanya can be contacted through Chase International's Incline Village office.