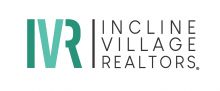 Incline Village Board of REALTORS® received their Charter from the National Association of REALTORS® on November 18, 1970. The Association's name was updated to Incline Village REALTORS® in 2018.
IVR's membership is comprised of over 500 residential brokers, salespeople, property managers, appraisers, architects, interior designers, warranty providers, title companies, insurance agents, mortgage providers, bankers, movers, home specialists, photographers, and many others engaged in the real estate industry.
IVR membership is represented by a ten-person Board of Directors who monitor and run the Organization during monthly meetings.
One of several IVR committees is the Good Neighbor Committee. The mission of the Good Neighbor Committee is to create, initiate, and coordinate community outreach throughout Incline Village/Crystal Bay. 
When an individual member joins the Incline Village REALTORS®, they agree as a condition of membership to follow the rules that govern members' professional conduct. Those rules include the NAR Code of Ethics, Antitrust laws, Nevada Real Estate State Law and Statutes, and IVR Association Bylaws and Rules and Regulations.
Our vision is to be a trusted ally, guiding our members and those they serve through the evolving real estate landscape.
IVR embraces perspectives from all walks of life — regardless of race, ethnicity, gender, religion, age, sexual orientation, gender identity, disability, national origin, socioeconomic status, political affiliation, or any other qualities by which we may define ourselves.