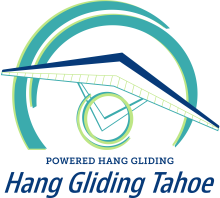 Hang Gliding in Lake Tahoe 
Soar over the beauty and wonder of the high Sierra. Experience stunning Lake Tahoe and the rugged Sierra mountains from a birds-eye view few ever experience. Flying a powered hang glider trike is an exhilaration of a lifetime!
Take an interactive flight lesson in a powered hang glider, also known as a Weight-Shift Controlled Trike. This FAA-approved light-sport aircraft features a modern hang gliding wing, very much like a traditional hang glider, but powered by a reliable Rotax aircraft engine. This is a safe, unique, and thrilling activity for Reno and Lake Tahoe.