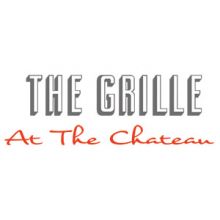 The Grille at the Chateau Opens Mid-May
Due to COVID-19 restrictions, The Grille will initially open for curbside takeout only with a limited menu and hours. The menu will include some of the popular small plates, salads, sandwiches, Special-Tee's and a variety of slow smoked meats and sides from Wild Bill's BBQ. 2020 opening dates are:
Open during the golf season, The Grille at The Chateau offers locals-friendly lunch and happy hour menus in a beautiful setting overlooking the 18th hole of the Incline Village Championship Golf Course with Lake Tahoe in the distance.
The Grille serves lunch from 11 a.m. to 3 p.m., with a new Happy Hour menu offered from 3 to 7 p.m. daily. Diners have the option of eating outdoors on the patio overlooking the 18th green on the Championship Course, inside the cozy dining room, as well as taking orders to-go for the golf course or any of the other beautiful lunch spots Incline Village offers.
Regulars at The Grille will be happy to see Chef William Vandenburg has kept longtime favorites such as the Ahi Poketini, the Grille Cobb Salad, the NY Style Reuben and the Classic Cheeseburger on the lunch menu for another season, with new favorites such as the Sunset Salad.
An expanded Happy Hour menu features a selection of lighter fare such as Panko Prawns, a small Caesar Salad, and a la carte Pulled Pork or Cheeseburger Sliders along with daily happy hour drink specials including $3 beer, $4 daily wine by the glass selections, and a $5 cocktail of the day.