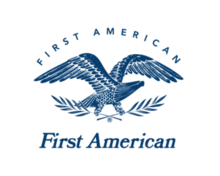 First American Title Insurance Company is a leading provider of escrow services and title insurance for the communities within Nevada. We have branch offices located throughout the state for our customers.
Our experienced staff has been trained to provide quality service to our diverse clientele for the complete range of real estate transactions. Whether you are a first time home buyer or sophisticated developer or investor we have an expert staff committed to your transaction closing needs. Our customer services support our home buyers, sellers, and borrowers in the transactions we handle, as well as our friends in the real estate sales and lending businesses.
First American Title Insurance Company has earned an unsurpassed reputation for providing superior service in closing the area's most complex transactions. Our Commercial-Builder Services department has experienced staff members to deal with all aspects of your complex transaction needs, from commercial foreclosures to real estate exchanges. We are also renowned for our complete Customer Service Department to service all of your marketing needs.
We look forward to sharing our expertise with you.