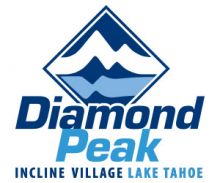 Diamond Peak is located on the north shore of Lake Tahoe, near the Hyatt Regency Lake Tahoe, renowned restaurants, and the highest concentration of ski resorts in North America. The resort is known for amazing views of the lake, affordable prices, and a friendly atmosphere that families of all ages love.
Diamond Peak skiers can take advantage of amazing deals, stretching out a ski vacation longer without breaking the bank. Enjoy incredible savings with Flex Pass multiday tickets, the BYOP (Bring Your Other Pass) deal, low everyday lift ticket rates at the windows, and free lift tickets for kids 6 and under and seniors over 80 years old. 
You'll see from our photos that Diamond Peak has some of the most incredible views of Lake Tahoe. Views of the lake are best seen from Crystal Ridge and Snowflake Lodge, but guests can still enjoy lake views from the beginner slopes, Base Lodge deck and even the parking lot. Our HD webcam, mounted on the top of Crystal Ridge, allows you to enjoy these views and check conditions from the comfort of your screen.
From first time beginners to experienced skiers and riders, Diamond Peak has the terrain and an atmosphere that creates incredible memories for families and groups of all abilities.