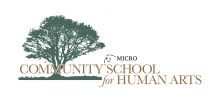 The Community School for Human Arts is a social and vocational learning enterprise of common good and equal opportunity. 
The MAPPS (Mentoring Adolescents and Adults for Personal and Professional Success) Learning Journey is a practice of Social and Vocational Discovery and a Toolkit to help you see something about yourself that you hadn't seen before. We believe in the limitlessness of Human Potential and are committed to nurturing people from all backgrounds discover their unique contribution to the world.
Informed by holistic human resources practices, our 12-week online program guides individuals towards understanding their past experiences so they can envision more productive futures.
We are guided by the fundamental belief that nurturing individual competence and resilience is key to our collective well-being, resulting in a healthier, more self-sustaining global community.We provide people with an accountability and productivity-based education for the development of their human capital or self-esteem by working to discover what each individual's unique contribution or work may be.