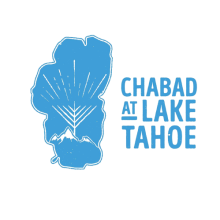 Chabad at Lake Tahoe is open to all Jews from all walks of life – regardless of background, level of observance or affiliation.
Chabad centers on the concept of Ahavat Yisroel – the love and acceptance of a fellow Jew without judgment or preconditions. It is this spirit of unity and sense of belonging that permeates the atmosphere of all of our programs and activities. Our "no membership" policy applies to all of Chabad at Lake Tahoe services, classes and educational and social service programs.
Our doors and our hearts are always open to you.