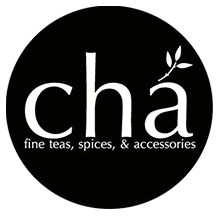 At Chá Fine Teas, we believe that life is all about the experience. And every experience is better with tea. Tea has a way of bringing people together, and yet, is just as enjoyable when taken in solitude. 
One of the most important things for us is sharing our love of tea with others. Whether you're already a tea lover, or someone just finding their way to tea, we would love to talk with you and share what we know about tea. We are passionate about sharing tea information with others.
Did you know tea is the second-most consumed beverage in the world? It's second only to water. Or that tea is the only natural way to get the powerful amino acid, L-theanine, in your diet? Unfortunately, many people are unaware of just how good tea is for you. That's where we come in. Stop by our store and let us introduce you to the elixir of life.