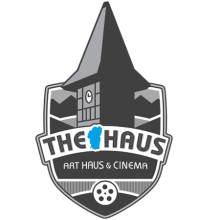 Located in the former Cobblestone Cinema, the Tahoe Art Haus & Cinema is the region's only cinema draft house, featuring a completely remodeled theater and bar. The completely remodeled theater includes a bar with seven premium beers and ciders on tap as well as premium bottled beer, a popcorn spice bar, and espresso drinks. Enjoy your beer while sitting in rocking leather seats or on our comfortable couches.
The Art Haus shows major motion pictures, independent films, action sports films, and environmental movies, and also hosts filmmakers, speakers, dance performances, and live music.
Great amenities include new state-of-the-art digital projector, 80 brand new rocking leather seats with cupholders, couches that seat 12 and a beer and wine bar with seven craft beers on tap, including cider, and high-end craft bottled beer.