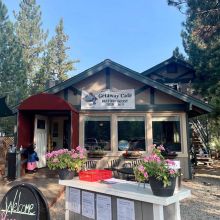 Walking into The Getaway Café is a lot like going home – a home where delectable aromas spill forth from the kitchen, someone is eager to see you, you aren't in a hurry to clear your plate and you definitely can't wait to come back. 
This restaurant at the bottom of Echo Summit in Meyers – the tiny enclave near South Lake Tahoe at the junction of highways 50 and 89 – has been serving breakfast and lunch since 2006. It's a destination for locals and visitors. The building, which can be hard to see because it's set back from Highway 50, is actually a perfect location. It's the ideal stop when getting away for a day of playing in the mountains, driving home or wanting to meet friends away from the congestion of South Lake Tahoe.
Exceptional service and quality food distinguish The Getaway Café from other restaurants in the Lake Tahoe Basin. Even when the restaurant is slammed, someone always says hello as you walk in, even if they do so between setting down a plate of hot food and refilling an empty glass. 
The genuine friendliness from the wait staff is palpable. It doesn't matter if it's the local firefighters coming in for a bite to eat or unknown skiers on their way to the slopes, everyone is treated like family.
 "People say they have never had a bad meal and they always feel welcome," owner Diane Guth says. Online reviews back up her statement.
With only 32 seats, waiting for a table is common. Reservations are not accepted. Outdoor dining is available in warm months. For those who don't have time to dine in, calling in to-go orders is an option.
The Getaway Café is on the way to Kirkwood and Sierra-at-Tahoe ski resorts, and the latter will be open this season after being shuttered last winter because of the destruction from the 2021 Caldor Fire. 
"We are that hub when going to other places," Guth says. "You can get breakfast burritos and other comfort food to take up the mountain."
In the mountains it can be difficult to source all ingredients locally, but Getaway strives to. Overland Meat, a mainstay in South Lake Tahoe for 35 years, is where the sausage patties come from. Truckee Sourdough Company supplies the bread. Sauces and salad dressings are made from scratch. Employees can make 60 pounds of salsa a week, and though many people ask, Guth won't give up the recipe.
Others would like Guth to share her special spice mix. Instead of the recipe she will sell you some to take home. 
"That's what sets us apart on the food level – that freshness," Guth says. "One thing that has never changed and I won't waver on is fresh-cooked amazing food, even though it's more expensive to make."
What also sets The Getaway Café apart is the menu choices. Not only will meat eaters be satisfied, but vegetarians, vegans and gluten-intolerant eaters will be too with the variety of American and Mexican offerings. Plus, the kitchen staff has no problem adding or subtracting items to make sure customers get just what they want.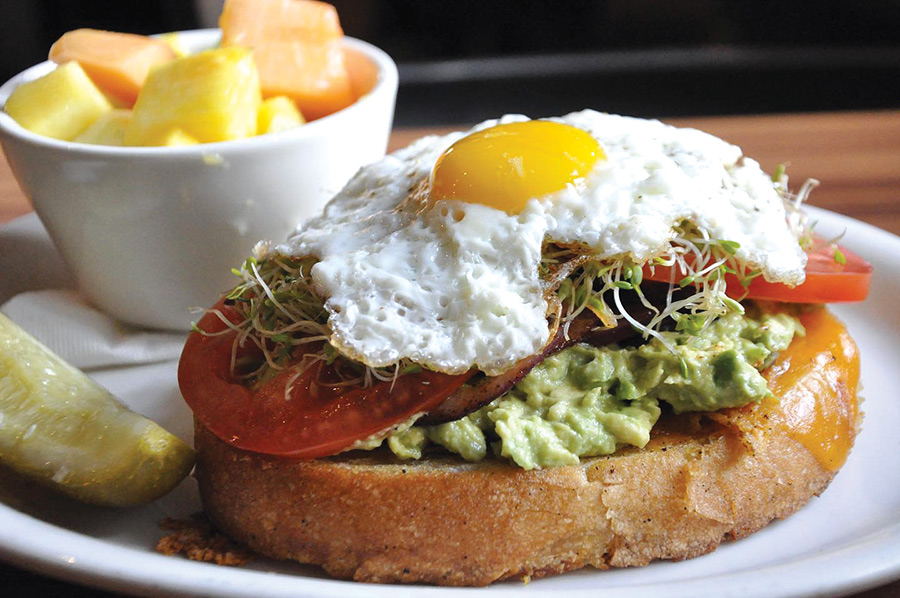 It helps that Chef Noe Hernandez has been at The Getaway for 15 years. 
"He is a wizard," Guth says. 
While the menu does not often change, Guth finds inspiration in interesting locations. The Maple Bacon Glazed French Toast came about from a bacon doughnut she ate. The Hangover Helper (chorizo and home fries topped with melted cheddar cheese and served with two eggs and toast) was inspired by an employee who needed to be perked up from the night before in order to function at work that day. It worked so well that the concoction was added to the menu.
Chilaquiles with Chorizo is the No. 1 selling breakfast item, and homemade Corn Beef Hash is another top seller.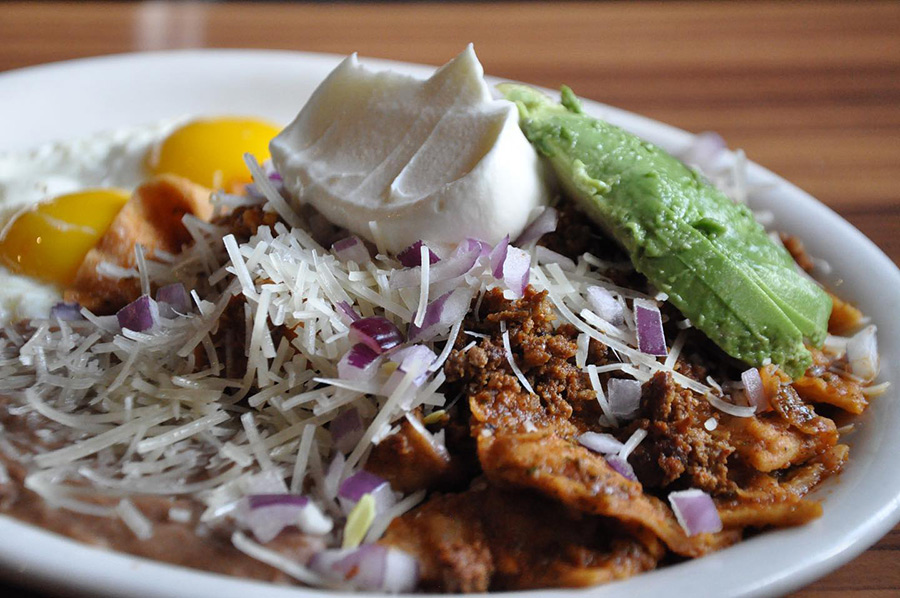 Guth's love of the restaurant business goes back to her childhood. The Minnesota native's grandfather was a chef on the railroads, and her aunt owned a restaurant. Her first job at age 14 was flipping doughnuts at a bakery. During high school she also worked at a car hop. 
"I have never not worked in a restaurant," Guth says. "Even when I worked in the front of the house, I would talk to the chef. I always felt more comfortable in the kitchen. Now I don't have to be in the kitchen unless I want to be." 
Guth loves being at the restaurant. For her it's about saying hello to friends, meeting new ones and sharing a bit of her story as well as the restaurant's. She talks about first falling in love with Lake Tahoe in 1990 and two years later moving here.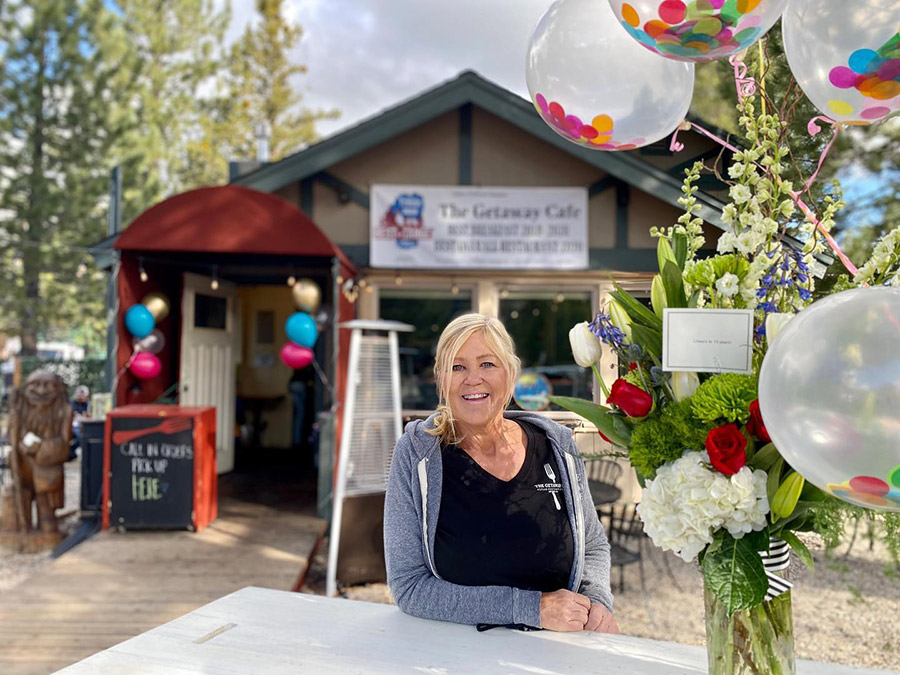 Guth made her dream to own a restaurant into such a success that The Getaway Café can serve 350 meals a day.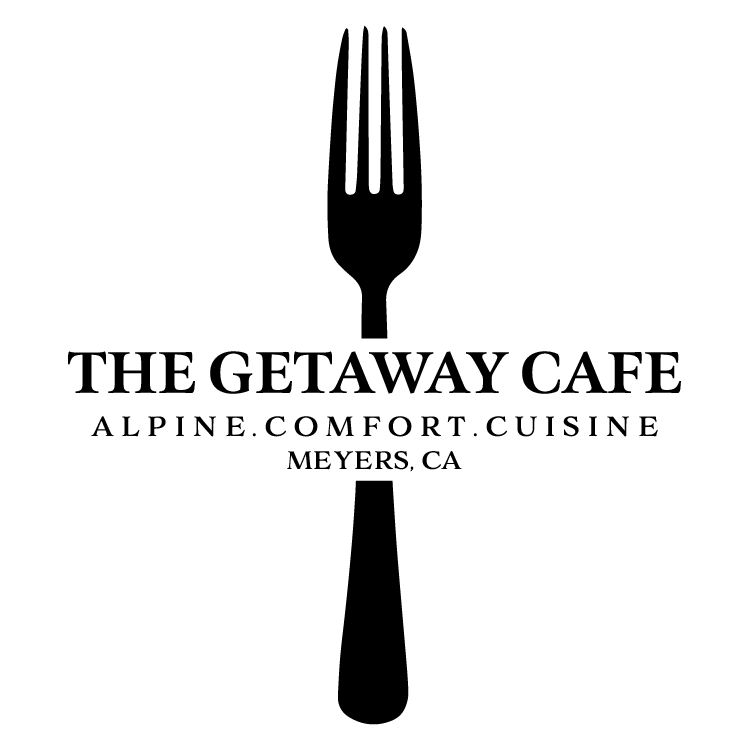 (530) 577-5132 
tahoegetawaycafe.com
3140 Highway 50
Meyers, CA
---