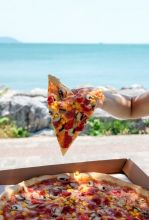 New York or California style, hand-tossed or deep dish, oven-baked or wood-fired, personal pie or monstrous wheels of sauce and cheese – whatever way you like your pizza (and even the ways you have yet to discover), South Lake Tahoe has it. From eateries dedicated to pizza alone to those that serve it up alongside Italian specialties and grillroom dishes, all sorts of places serve up pizza in South Lake Tahoe. Where to have pizza in South Tahoe isn't so much the question, but when to have pizza?
Answer: All. The. Time. We're not being cloying; it's true! Got a big group of hungry people? Pizza is a definite crowd-pleaser. Whether time slipped away and you need a slice to quiet the 2 a.m. stomach rumbles, or you're ordering before noon and calling it breakfast, pizza is there. If you hit the flow out on the slopes and can't bring yourself to leave, nearby pizza keeps the h-anger at bay. And even when you don't want to go out but have nothing to cook, few sounds come closer to the "Hallelujah" chorus than the announcement of pizza delivery. 
Wondering when and how to grab a slice of the action when it comes to pizza in South Lake Tahoe? Here are some of top times to share a pie.
Pizza in South Lake Tahoe with a Group
With a big group of people, the hardest question is often what to eat? You need an option to satisfy both vegetarians and carnivores. Maybe some folks are gluten-free and others are vegan. And then there are always a few who can't make up their minds. Take care of decisions for them with a varied spread of pizzas. The assorted styles of pizza in South Lake Tahoe serve up pies to satisfy all sorts of stomachs. Several pizzerias offer signature creations that pile on all the cheeses and toppings for various palates. At other spots, building your own pizza is a blast where everyone gets a say in what they eat.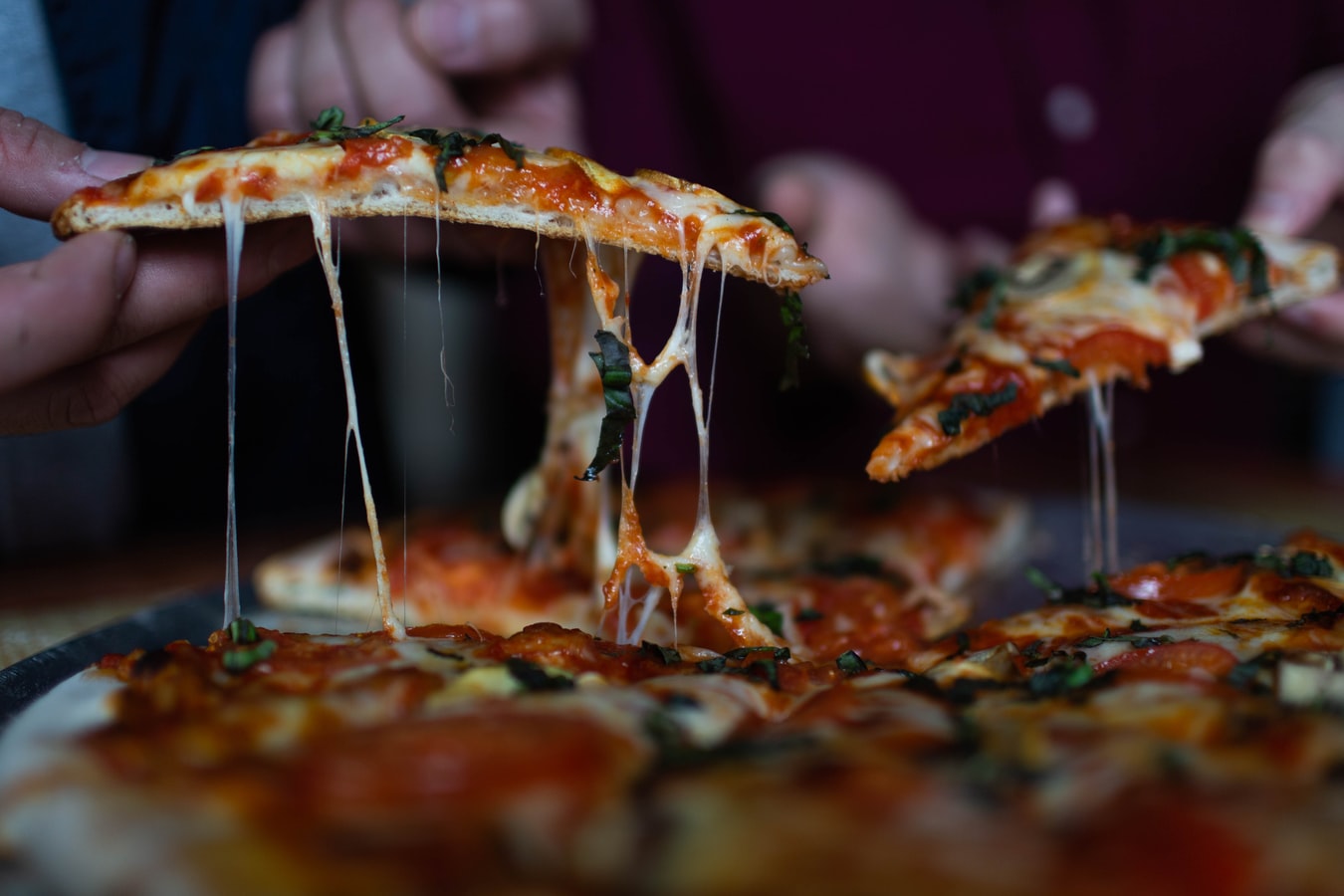 When You Have Dietary Restrictions
Gluten-free, vegetarian, vegan or simply watching your weight, dietary restrictions can make it hard to eat out or share a food everyone can agree on. Pizza in South Lake Tahoe is the solution to eating well without compromising your diet. Many restaurants menus offer gluten-free pizza crusts, vegan cheese and plenty of vegetarian toppings to create your perfect pie. Several restaurants feature customizable pizza orders where you can choose everything from the toppings to the cheese, the sauce and even the crust (show your gluten-loving crew how delicious cauliflower crust really is!).
Shredding It with Pizza in South Lake Tahoe
When winter brings the first flakes of snow to South Lake Tahoe, folks flock to the slopes. From the pros who practically live with their feet attached to a snowboard or pair of skis to the newbies making their first slides (and slips), it's easy to lose track of time. But you'd better believe that all that zipping down the mountainside and shuffling through snow works up an appetite. If only you could grab a bite without leaving it all. Well, pizza places located at the base of the mountain stave off the hunger in between your runs. Warm up from the cold with a piping hot pie in chateau-style restaurants. (And order a pizza to go for your more dedicated friends who refused to leave the ski runs.)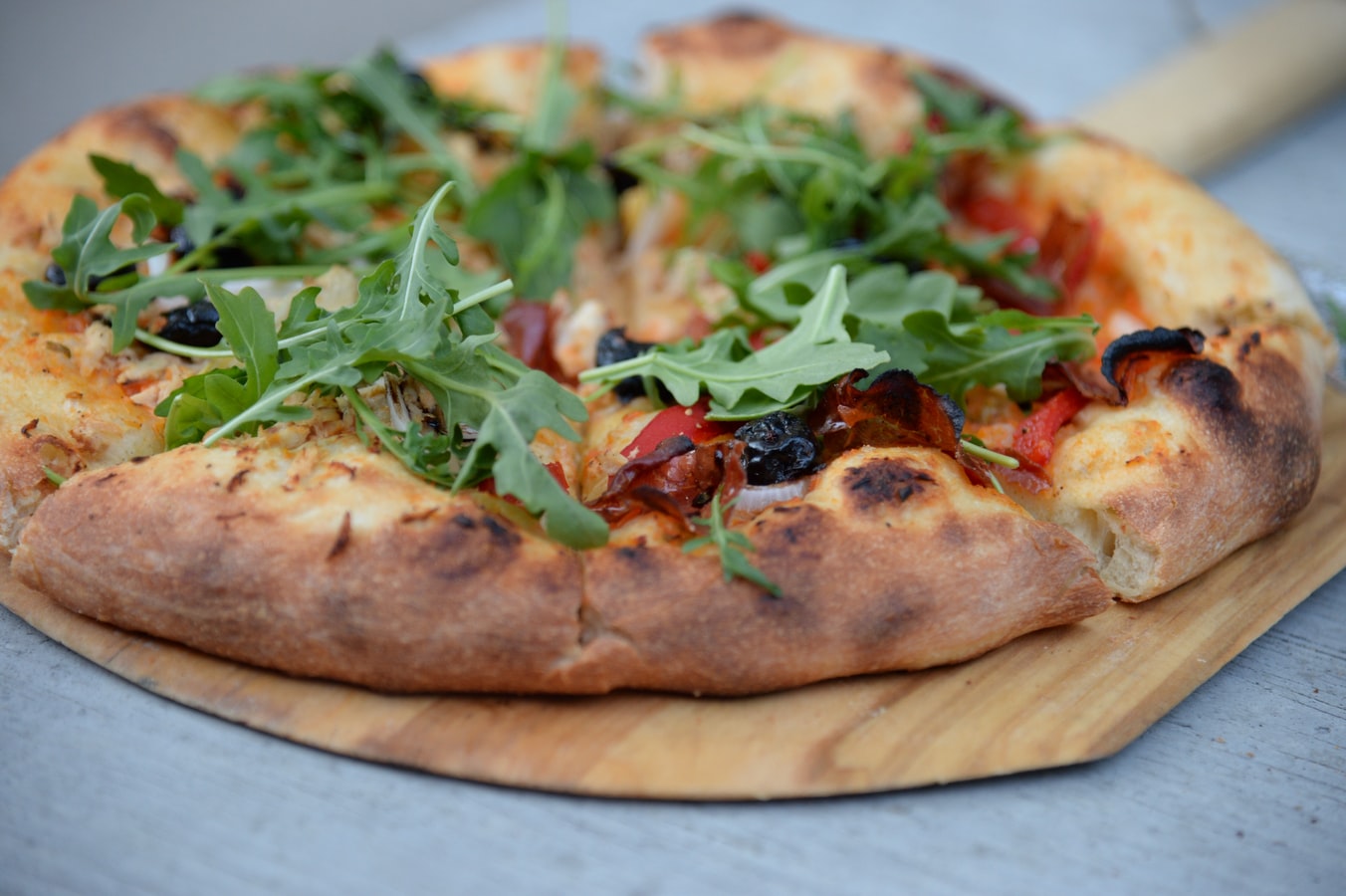 Sips and Slices
Pizza and beer is about as classic of a combination as pepperoni and cheese. So it only makes sense that popular South Lake Tahoe breweries offer an awesome selection of pizzas alongside their beer creations. Like South Lake Tahoe's beer scene, the breweries' pizza menus are elevated. Choose among pizzas with Thai-inspired sauces and toppings or those that use butternut squash, pears, truffles and other Californian toppings. Breweries are great places to try new things – pizza included.
---
Now that you know the top ways to feast on pizza in South Lake, put them into practice. Discover every place to have pizza in South Lake Tahoe in our guide. If you're curious about the area's dining scene beyond the pizza realm, find out everything you need to know about South Lake Tahoe Restaurants.