As the weather was warming up, The Idle Hour was open and welcoming, so I decided to cozy up on the outdoor patio with a glass of wine while also imbibing the views of Lake Tahoe. While the sun made its way over to the western side of the Sierra, a merganser glided along Big Blue's surface then dove within the translucent blue-green ripples all the way down to the sandy floor. Jenny, my friendly server, mentioned that recently a bald eagle swooped down and pulled up a gigantic trout right in front of The Idle Hour, which was quite a sight for that day's guests. 
If you have yet to discover The Idle Hour in South Lake Tahoe, you're in for quite a treat. The lakefront wine bar, gift shop and event site offers stunning views of Lake Tahoe, and the combination of food, wine and atmosphere invites lingering.
"People come here for the unmatched views, the whole atmosphere," General Manager Mark Winberg says. "Everybody comes back a second time, and they always say it's their new favorite spot. We have wonderful food and wine, and it's not overcrowded."
On the main floor everything is centered on the impressive wine selection and the lakeside views. When you walk in, a shiny grand piano stands between an 800-bottle wine cooler along with a rack that holds varietals that are at least 20 years old. A sign that says something along the lines of, "What pairs well with a glass of wine? A second glass of wine!" cheerily beckons you to venture farther into the space.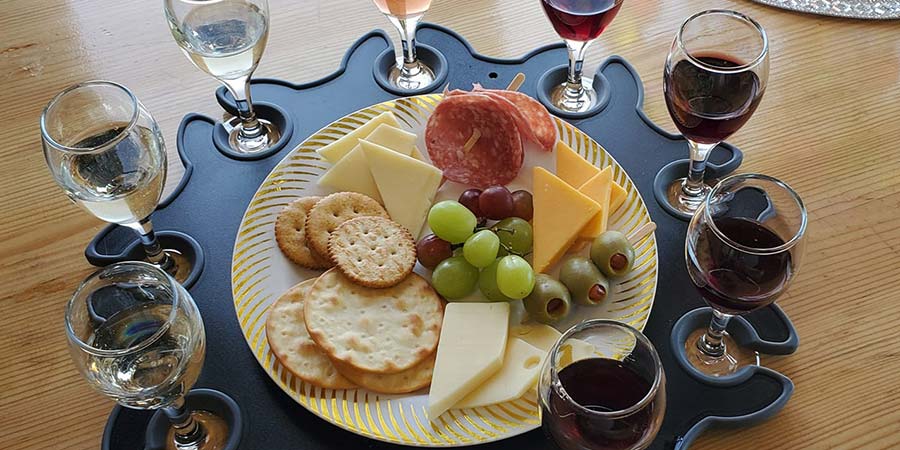 The main area is adorned with racks of wine, ranging from unique red blends to sparkling. There's also a retail shop with home decor, furniture, wine/holiday-themed gift baskets and wine accessories for sale. Then there is the Green Room, comfortably accented with couches, wine barrels and a gas fireplace that complements views of the lake. Photo lightboxes featuring shimmering aspens cast a soft glow over the room, making the green motif even more soothing.
Outside next to the main patio and a few hundred yards to the right, the Safari Rose is docked on the shoreline in front of the casinos. Steve Dunham, husband of The Idle Hour owner Karen Walsh, owns and manages the 70-person yacht. In the summertime they host wine-tasting tours on the boat on Wednesdays, and then the same vintner does a tasting at The Idle Hour the following day.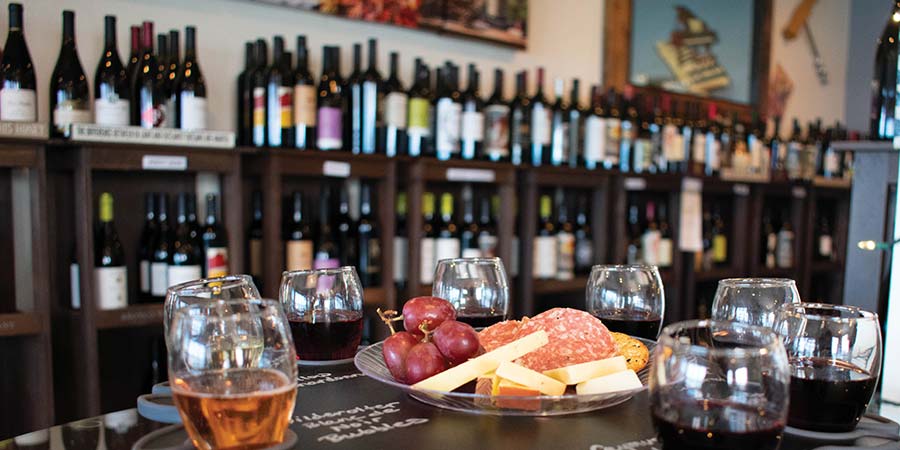 Downstairs via a private elevator at lake level, The Idle Hour rents its intimate 110-person capacity space for weddings and special events like its famous Fourth of July party. People book their Independence Day spots up to a year in advance, appreciating the fact that they can get a premier view of the festive explosions over the lake without fighting the crowds. Fourth of July guests can attend the downstairs party with access to the wine bar's enchanted garden or pay a bit extra for food and wine on the main floor. "We don't oversell it, so you're not looking over anyone's shoulder to see the fireworks," Winberg notes.
To enjoy with its extensive wine selection of 200 bottles in constant rotation, The Idle Hour serves shareable foods, including fondue, paninis, boneless buffalo chicken wings, charcuterie boards that serve up to 15 people and pizzas made with ingredients that come straight from Italy. Fourteen wines are served by the glass, and it's common to see people laughing and toasting each other as they indulge in an eight- or 10-glass wine tasting (with one-ounce pours) and a cheese board.  
"We carry Caymus, Silver Oak and Flora Springs by the glass and in the tastings," Winberg says. "We like to carry boutique wines that you can't get anywhere else, and our pre-release parties make it that much more fun."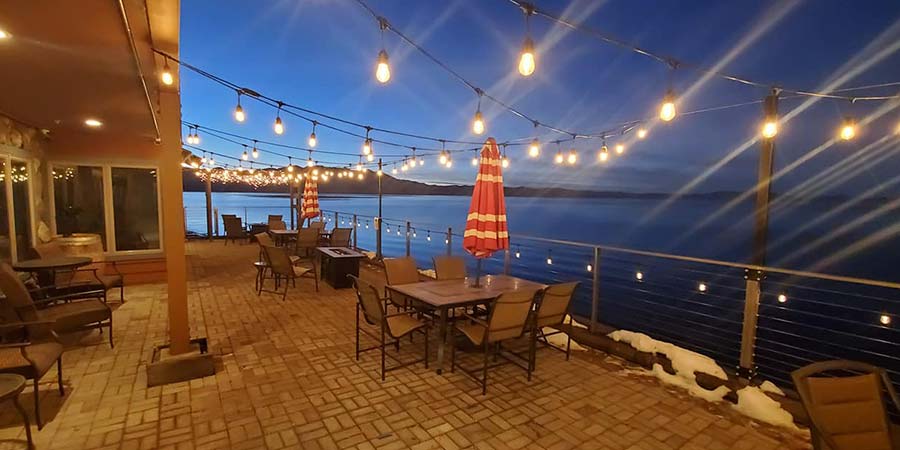 The whole experience at The Idle Hour is so relaxing and fun that time just flies.
"People come in to check it out quickly, and they end up staying for hours," Winberg says. 
New customers are often drawn in by the wine tastings. They come in, pick out what they like to drink, linger a while, get some food and always leave with a bottle. 
"There's no better place to come and sit and do nothing," Winberg says.
He's exactly right. I ended up spending two hours at The Idle Hour, ending my experience with decadent Abdallah rum chocolate truffles, all the while overlooking the lake. I'm already planning my next visit.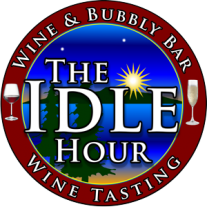 (530) 600-3304
3351 Lake Tahoe Boulevard, South Lake Tahoe, CA