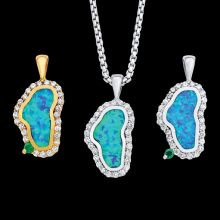 All five-star reviews across Yelp. Five-star reviews across Facebook. Ask anyone who has visited Steve Schmier's Jewelry in the Tahoe City Boatworks Mall or who knows its current longtime owner Mike Grant personally, and you'll receive a rave review.
Steve Schmier's Jewelry has been in business since 1977 and quickly earned a stellar reputation for making and selling high-quality jewelry. When Grant acquired the business, he kept Schmier's name on it as a testament to that excellence. 
Originally from San Jose, California, Grant got into jewelry making and repair when he was just 15 years old. When he was 19 and a half, he opened his own jewelry repair shop in Sacramento. He ran that for more than a decade before he found out through a fellow jewelry outfitter in California's Central Valley that Steve Schmier's Jewelry in Tahoe City was for sale. Grant bought Steve Schmier's Jewelry in 1988, when the business was 11 years old.
"Tahoe City was happening at that time," he says. "It was the hub of the North Shore, where everyone went to dine, drink and shop."
That's changed somewhat today, but Tahoe City is still a lovely city to visit, and Steve Schmier's Jewelry is a big part of that. 
"Tucked away in the tiny mall in Tahoe City is the most amazing jewelry store! Wasn't planning on buying jewelry, but a pair of earrings in the window stopped me in my tracks. Mike's designs are beautiful!" says a Yelp reviewer from Roseville. 
The Tahoe basin has evolved quite a bit in the last 40 years, but the jewelry store has retained its solid group of customers who keep coming back. 
"There are some crafts where perfectionism is expected – neurosurgeon, hair stylist, and, yes, your custom jeweler. Michael Grant, the owner of Steve Schmier's Jewelry, is absolutely a perfectionist – and a master of his craft. He's a talented, creative designer and I'd give 10 stars if I could," says Janelle S. on Yelp.
Along with repairing and making custom jewelry, Steve Schmier's Jewelry is filled with stunning accessories to buy or source design ideas and beautiful jewelry. Walking around the store, Grant points out collections of birthstones, diamonds and perfectly round opal stones hanging from dainty yet sturdy gold chains. He highlights custom diamond cursive letter necklaces, shimmering Lake Tahoe-shaped pendants that burst with color and Star Wars-looking chic metal bands. Steve Schmier's Jewelry has all this and more, and if they don't have what you want, then they'll make it for you. 
Grant shows off a pair of dangly diamond earrings he recently made, along with the drawings and wax cast he used to create them. He encouraged me to try one on, and the way it sparkled took my breath away. Weeks later, I was still thinking about those earrings.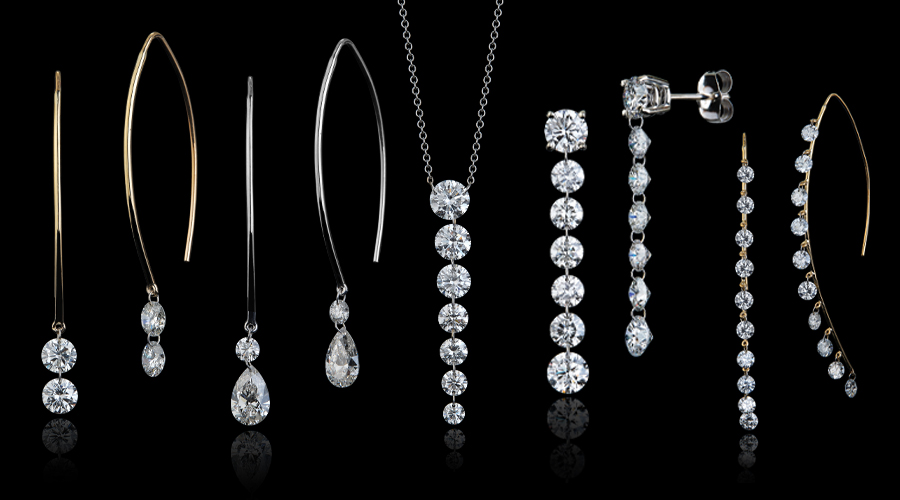 He shows off a custom necklace he was working on with a brilliant orangish Ethiopian opal to be centered in cast gold metal, along with the drawing that the customer gave him. As it was near completion, the concept looked perfectly translated to the physical piece. It's a very personal process making custom jewelry, he says, which is why he'll include the customer as much as they want to be involved in the process. 
"Mike repaired a loose prong on my wedding ring. The staff was very helpful and treated us like longtime customers. I like to chat, so my conversation took longer than my repair. They have wonderful custom pieces. I will be returning for sure," writes a Facebook reviewer.
It is clear that customers keep coming back to Steve Schmier's Jewelry because they fully trust Grant to provide them with anything jewelry-related, whether it's a one-of-a-kind piece out of his existing collection, repairing a family heirloom or simply cleaning and polishing their precious stones and metals. The jewelry store is even now in its fourth generation of family customers, as great-grandchildren of the original customers are being born. 
"There are 90-year-old grandmas and grandpas who have kids in their 60s, then their kids are in their 30s and now they are having babies. Many of the people who come here have been great supporters of this business for a lot of years," Grant says. 
Grant says he loves his trade, which he has been doing since 1973.
"This is my main hobby, and I hope to do it until I'm 80," he says. "I love it, all of it, from meeting people to making jewelry."
He refers to the saying that if you love what you do then you never have to work a day in your life and says he is grateful to the people who come in and keep Steve Schmier's Jewelry thriving.  
"Thank you to everyone who comes up and supports small businesses," he says.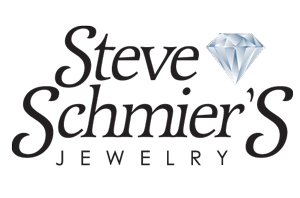 (530) 583-5709
760 N. Lake Boulevard, Tahoe City, CA
steveschmiersjewelry.com
---