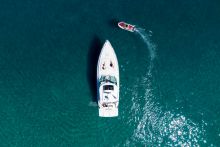 Lake Tahoe is a world-class destination, but everyone knows that. In this pristine setting in the high Sierra Nevada mountain range, visitors enjoy a wide range of outdoor activities such as skiing, hiking and biking as well as other diversions and entertainment such as plays, museums, shopping, beaches and, of course, showrooms and casinos. But to really enjoy the lake, nothing beats the experience of actually spending some time out on Big Blue itself. From kayaks to paddleboards, sailboats to paddle wheelers, there are many lake-top diversions, and you can't say you've taken in everything the area has to offer until you've gazed down into that clear blue water to the depths below from atop the surface of one of the most spectacular lakes in the world.
One of the best ways to soak it all in is with a cruise on a private luxury yacht, and that's where Tahoe Yacht Charters comes into the picture. This allows a person to craft a lake cruise just the way they want it. Looking for a leisurely trip around the lake to view the natural and historic sites along the shore? You bet. Hankering to visit one of the hard-to-reach beaches for some fun in the sun? No problem. Maybe you're interested in pulling up to a lakeside restaurant for an unforgettable meal, or perhaps you would love to watch the sun set over the western peaks with Fannette Island in the foreground. It could be that you just want to go out to the middle of the lake and forget the rest of the world while indulging in some solitary spa time. Yes, yes and yes. With the tailor-made cruise packages offered by Tahoe Yacht Cruises, the opportunities are unlimited.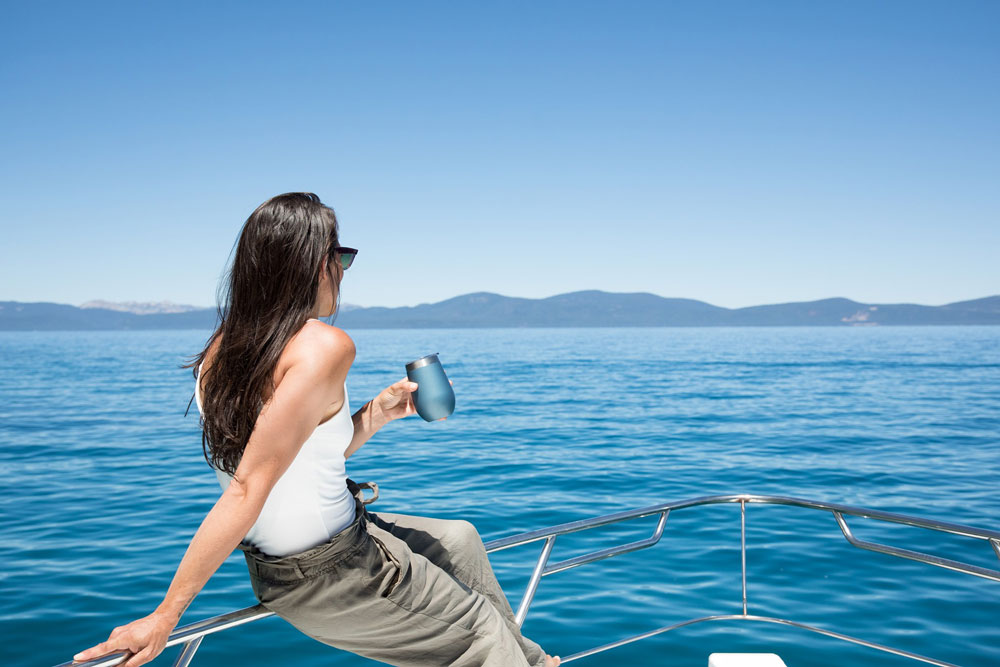 Don't feel obligated to already have your dream cruise in mind. Captain Rurian Garcia has decades of experience searching out the best that Tahoe has to offer. You can book a half-day or full-day cruise and work with him to develop your itinerary, but there is also a wide range of packages that are already built and waiting for you to explore. The components available for booking (or even to mix and match to create something entirely new) include sunrise and sunset cruises, a spa day, a cocktail hour, wedding proposals, elopements and more. You can even travel out into the lake and then launch another, smaller craft, such as a Jet Ski or kayak, for double the fun.
Tahoe Yacht Charters makes it home at the Tahoe Keys Marina on the South Shore, a 22-acre, full-service marina located on the lake near the western side of the City of South Lake Tahoe. The site makes the boating service conveniently located to those coming from either the east or west on Lake Tahoe Boulevard. It also makes for a quick cruise to many of the lake's more popular sites and destinations, such as Emerald Bay and Zephyr Cove. It's a classic setting for a classic watercraft. Tahoe Yacht Charters' Formula 45 luxury yacht is built for elegant enjoyment, with a 12-person capacity, surround-sound Bose speakers and top-of-the-line facilities from galley to head.
Now that you are in the right frame of mind, just consider some of the experiences that are possible with Tahoe Yacht Charters. One suggestion might be a sunrise and spa on the lake package in which you indulge in an on-board massage as the first fingers of sunlight peek over the eastern rim of the basin to kiss Mt. Talac and work their way down to Eagle Falls and into Emerald Bay. What about a twilight stargazing experience? Nevada is home to one of the world's few designated Dark Sky Sanctuaries, just next door in Washoe County, and can't you just imagine stretching out on a blanket on the deck of a boat to view the nighttime sky in all its glory? And, of course, nothing can top a wedding story in which the vows are performed aboard a luxury yacht on the world-famous Lake Tahoe.
One of the things that makes your trip with Tahoe Yacht Charters so special is that it is a unique and select experience. There's only one Lake Tahoe, and there are only so many days in the year. All of which means that opportunities to book your cruise can be limited, particularly in times and seasons that are in high demand. As with so many of the offerings in the area, the best advice is to plan ahead and book earlier rather than later. Captain Rurian makes it easy to work with him to reserve a date and to begin to build just the right boating excursion to fit your dreams and desires. He starts by getting an idea of how many passengers will be on the cruise, what date you would like to book the trip, what your particular interests are at Lake Tahoe and whether you have a particular event you are celebrating or activity that you specifically want to do. With this framework in mind, Tahoe Yacht Charters begins a conversation to help develop your once-in-a-lifetime outing.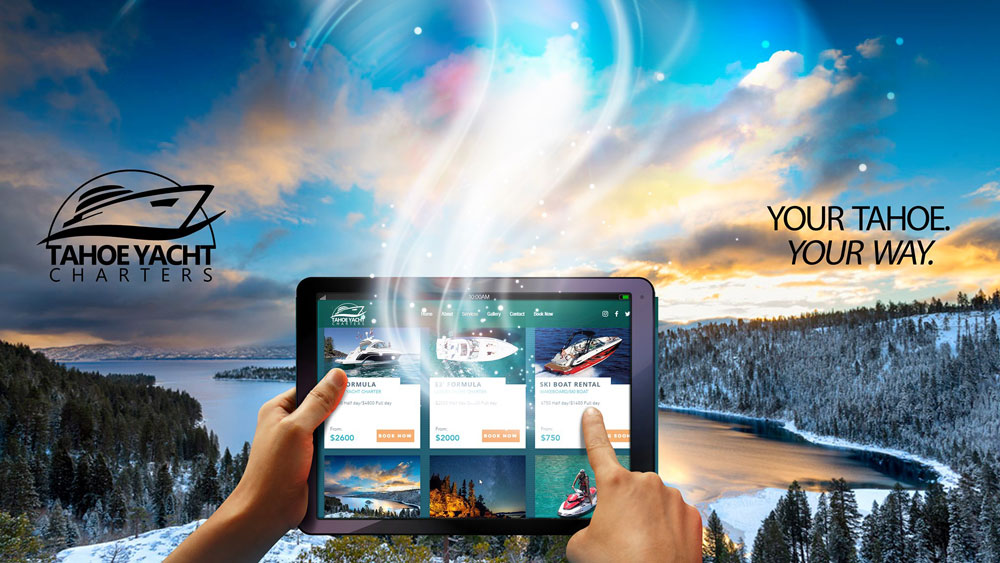 So, go ahead! Let your imagination run wild. Tahoe is a special place, and Tahoe Yacht Charters can help you make your time here just as special as the lake itself.
---

(530) 600-4440
2435 Venice Drive E. #105
South Lake Tahoe, CA
tahoeyachtcharters.com