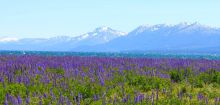 The energy noticeably shifts when Lake Tahoe transitions from winter to summer. As winter's snowfall melts and makes its way through the bubbling brooks of the Sierra Nevada, excitement is in the air: Summer is coming.
The area's snowcapped mountains may bring people to Lake Tahoe in winter, but it's the summers that steal their hearts. Nowhere is this truer than Tahoe City, which doubles as a ski town in the winter and a lake town in the summer.                                 
On Lake Tahoe's north shore at the head of the Truckee River, Tahoe City is a small mountain town with a vibrant magnetism. Nearly 300 days of sunshine, abundant recreational opportunities, natural beauty, cultural activities and a walkable downtown make this a popular area for locals and visitors all year round.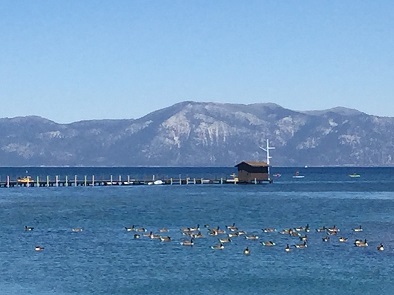 Tahoe City is a great place to walk and bike and take in the scenery with your loved ones. The downtown is sprinkled with winding walkways, along which you'll find welcoming, stylish boutique storefronts and incredibly tasty restaurants that equal the likes of those in San Francisco.
The town is a gold mine for recreational amenities close to the center of town. When the snow falls, Tahoe City is a short driving distance from Lake Tahoe's top ski resorts. Visitors can also enjoy scenic Nordic skiing, sledding and snowshoeing within town limits at Tahoe XC and at the new Tahoe City Winter Sports Park.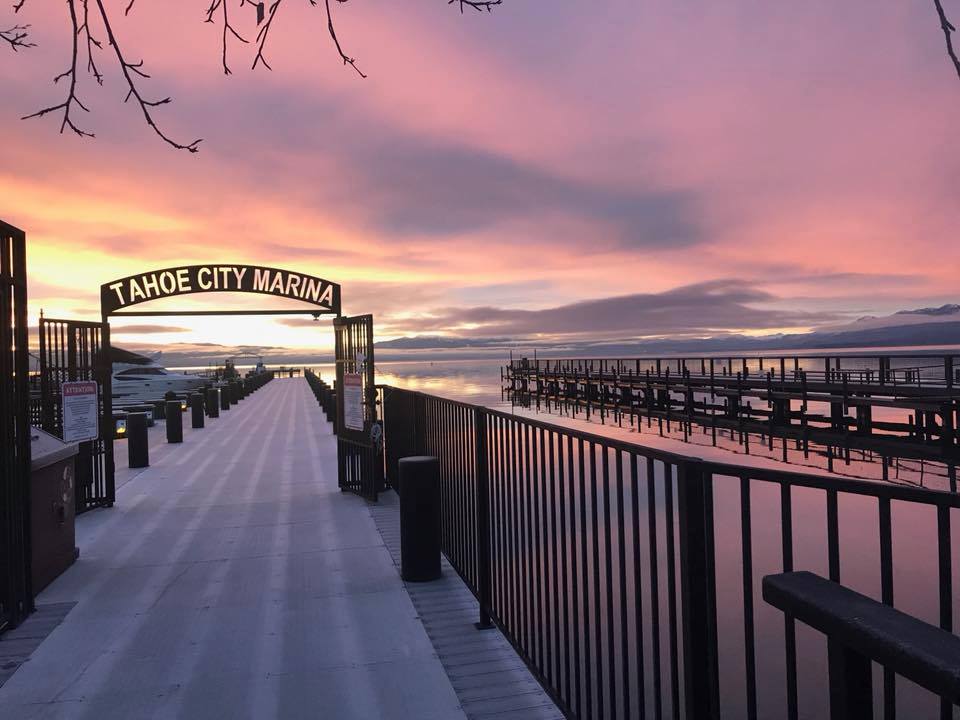 But in the summer Tahoe City offers the best that Lake Tahoe has to offer with beautiful beaches, a lakefront bike path and outfitters with standup paddleboards, kayaks, sailboats and Jets Skis for exploring the lake. Commons Beach, situated on 4-plus acres in the heart of town, draws people for swimming, sunbathing, picnics, concerts and more. Tahoe City Marina accommodates boaters with a full-service marina right downtown, and boats can put in or take out just down the road at the Lake Forest Boat Ramp. Golfers can enjoy a round at the Tahoe City Golf Course, and hikers delight at the many stunning hikes and backcountry meadows near town.
But the one thing, hands down, that makes Tahoe City a favorite is its system of bike trails. Its 23-mile network of trails is the best in the basin, and bike rentals are available along the trail.
After all that activity, reward yourself with a fantastic night out. In a few short blocks, you'll find just about any type of food and drink your taste buds desire. From upscale to grab-and-go and everything in between, Tahoe City delights culinary enthusiasts from near and far. Start off your day at one of the quaint coffee shops or cozy cafes right in the center of town. After a day on the slopes or lake, you'll have plenty of dinner options. The only challenge may come in choosing where to go.
For enjoying Tahoe City in the evening hours, check out Tahoe Art Haus, a cinema experience that makes going to the movies an elegant affair, offering exceptional movies and shows as well as beer and wine. Afterward, stop at Pioneer Cocktail Club for their late-night happy hour. Another favorite for anyone who participates in Tahoe City's nightlife is Jake's on the Lake, offering exceptional food, live music and lakeside ambiance.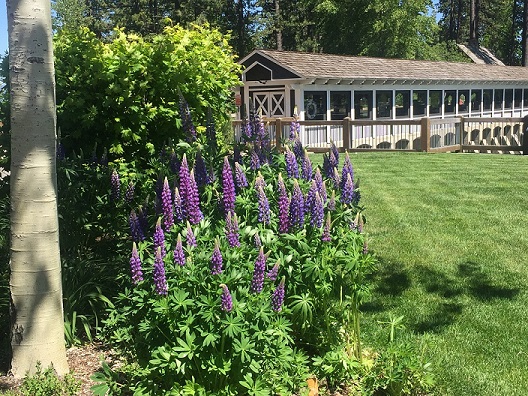 For families Tahoe City is fun with a capital F. Family-friendly golfing, leisurely floats down the Truckee River and free movies at Commons Beach are just a few of the not-to-be-missed family activities. Of course, the 4th of July celebration, with its all-day, town-wide festivities and giant fireworks display, is a must-do.
Living in Tahoe City gives you quick access to recreation, relaxation and rejuvenation. The best part about living in or visiting Tahoe City is that you can do so much in one place, all in one day.