Entrenched in Tahoe City as a casual hangout, sports bar and host of community events for nearly five decades, Pete 'n Peters is entering its next chapter with new management and refurbished facilities.
"We are aiming to make operations smoother without leaving the lore behind," says new co-owner and manager Rhonda Gramanz.
This community space has been a home away from home for multiple generations of outdoor athletes, resort employees, vacationers and much of the Tahoe City workforce since original owners Pete Perata and Peter Paine began pouring affordable beer and spirits here in 1976. Since then, it's been the unofficial host for much of Tahoe City's drinking related to sports, especially softball. Block parties, summer softball sweepstakes, fried-chicken cook-offs and other philanthropic events held here are always community spectacles that have poured hundreds of thousands of dollars into local high school athletic programs, Meals on Wheels and similar charities. 
David Rutter, also known as Johnny B., started bartending here in 1976 and eventually took over ownership and management from Perata and Paine.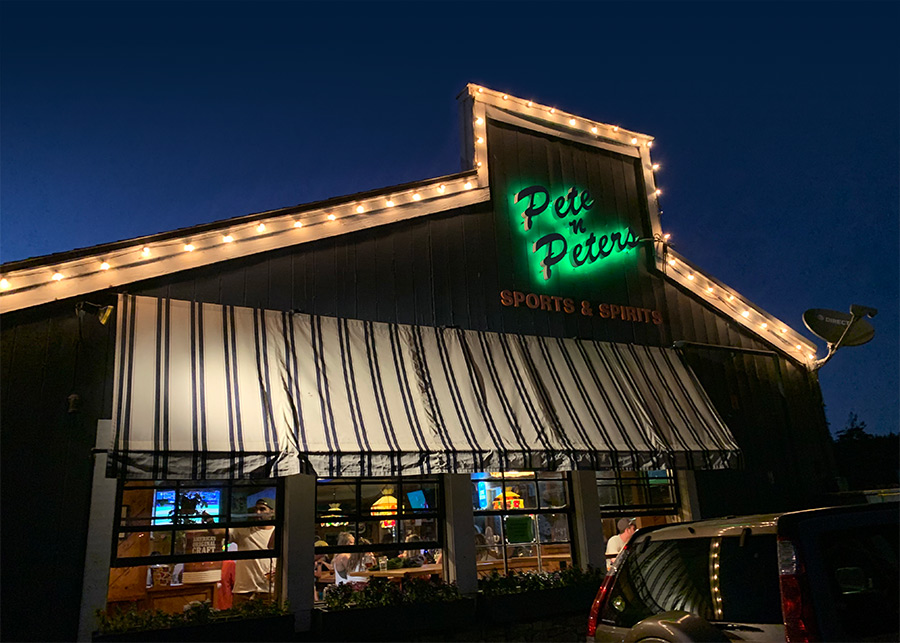 "After years of work, Rutter talked about retiring for a decade but stayed to guide us through the pandemic," Gramanz says.
Finally, Pete 'n Peters held a huge public party the night of July 17, 2022, for Rutter's retirement, and the next day it reopened under the new ownership of Gramanz and Jonny Roscher, two individuals long active with Pete 'n Peters and Tahoe City's hospitality scene. Gramanz bartended here before becoming the daily onsite manager. Roscher is the longtime owner of Za's Restaurant. The two split ownership of this place, much like the original two owners did.
"July until November was a blur of new ownership experiences for us," Gramanz admits. Then they closed from November 1 until December 6 for needed maintenance.
Some of the updates and refurbishments include a faster drink-ordering computer system plus new refrigeration, a new dishwasher and an entirely new keg system. The new hardwood floors are now easier to clean than the old carpet, and the seating booths are freshly reupholstered in red instead of green. The pool tables and Perata's original shuffleboard table have been deep cleaned as well.  
"There were definitely some growing pains after December's reopening," bartender Johnny Upchurch admits. When Pete 'n Peters' lighting order was lost in the mail, they literally had to borrow lights from Mediterranean Cafe Tahoe next door. Installing the soda guns also took over a month after reopening. "We had piles of soda and tonic water cans everywhere," Upchurch says. "But people didn't notice much because the new draft system is working so well." 
The bar now has 12 beers on tap instead of four. The entire keg system is located in Mediterranean Cafe Tahoe's adjacent kitchen, which may one day help with food for Pete 'n Peters. The larger, cleaner interior space and greater seating capacity are better for hosting crowds. There are 11 big televisions instead of the original nine, and the shuffleboard and pool tables are all working normally again. "Next comes improving the sound system," Gramanz says.
Tahoe City has adjusted to tense changes in recent years with pandemic business challenges, new residents moving in and working remotely, climbing prices, more building developments and the rebranding of Olympic Valley. Some of Pete 'n Peters' core clientele wondered if this beloved community space was also threatened by too much change. 
"I think some worried that modernizing such a classic place threatened its character," admits regular visitor Tyler Vaughn. "Seeing it without carpet is still bizarre."
But Gramanz concentrated on preserving Pete 'n Peters' character during the repairs and upgrades, and the change in ownership hasn't lowered Pete's notorious crowds. 
"Johnny B. agreed that transferring it to Roscher and I would keep it in the family, in the sense of the Pete's community that it has always been, and that we'd be good people to guide it through its next chapter without changing what it is," Gramanz says.
She gestures toward a window. There was so much dust on it from the renovation that someone scribbled "still a dive bar" on the glass, and the staff intentionally left the classic quip there.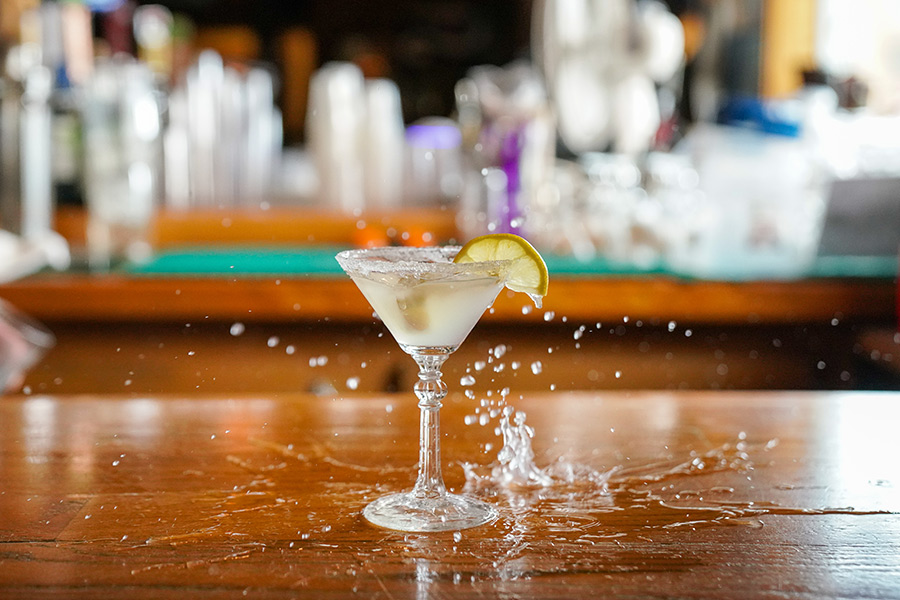 Along with the bigger crowds that are now possible in the larger space, Pete 'n Peter's still has its dive-bar vibe that everyone has always loved. The bartenders still serve $4 Coors Banquet. Now older than 80, Pete Perata still regularly cleans his shuffleboard table and tells stories from his decades running the place. Softball and pool league tournament trophies from those days are once again on the walls, returned from storage in the upstairs office and certainly not thrown away as some regular customers feared. And this year's Pete 'n Peters' hats have the same classic slanted cursive logo as always – but now include "still a dive bar" on the back.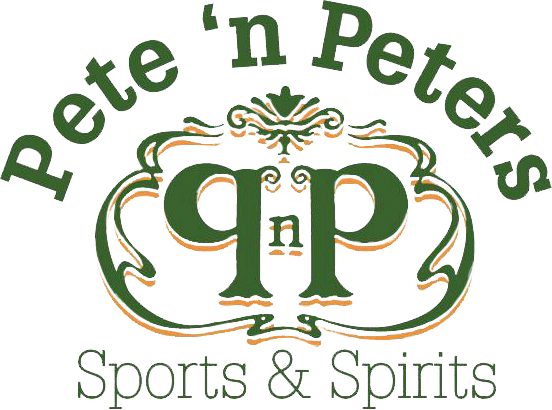 (530) 583-2400
395 N. Lake Boulevard, Tahoe City
petenpeterstahoecity.com
---