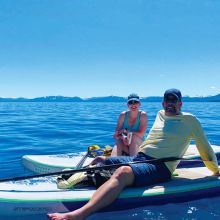 Selling real estate in Nevada for 12 years and a resident of Incline Village for more than 20, Tanya Soule embodies the Tahoe lifestyle. In the summer she's out boating, walking the East Shore Trail or, if time allows, sipping a drink at Tunnel Creek Café. While she loves being out and about enjoying what Incline Village/Crystal Bay has to offer, this hard-working real estate agent is highly dedicated to her clients and staying current on market trends that she shares with both buyers and sellers. 
Most of Tanya's clientele come from referrals, and many of them are repeat clients. Even after the closings, she continues to stay in touch with many of her clients, making it clear that doing business with her is not purely transactional. 
"I'm bringing them into the Tahoe fold, helping them through their life changes, whether that's buying a home here or even selling it down the line," Tanya says. 
For instance, Amber Burak bought a home in Incline Village on a 1031 Exchange and says that Tanya was instrumental in helping them close the deal.
"We had a place in the Bay Area, and it had gone up so much in price that we wanted to sell it through a 1031," Burak says. "One of our best friends told us about the McCloud unit in Incline Village, and Tanya's name popped up. We called her because we didn't really know anyone in the area. She was great! We went up the following weekend and she showed us units close to the lake and ones up by Diamond Peak and told us the pros and cons of each location. I really felt like she listened to us and knew what we wanted as a family."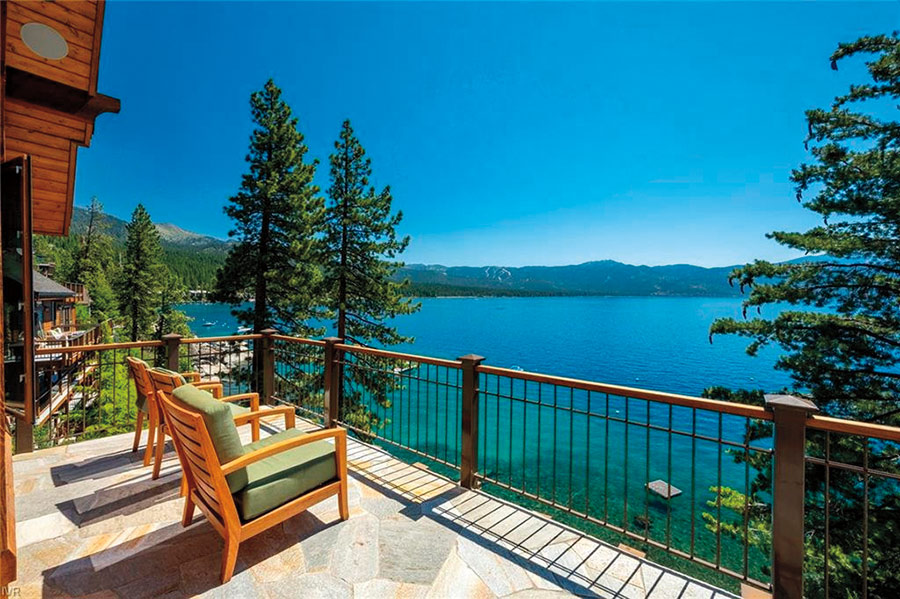 Burak and her husband, who have two young boys, received an all-cash offer on their property in the Bay Area with a seven-day escrow, so they were under pressure to make their Incline deal work. 
"Tanya is extremely knowledgeable and made the process smooth for us," Burak says, adding that her husband works in accounting and was impressed that Tanya knew all the answers to his questions. "They worked very well together," she adds. The Buraks bought their Tahoe vacation home in 2019 and still keep in contact with Tanya.
"Even after we moved in, she'd check in and say hi," Burak says. "Not knowing much about the area, we'd ask her about ski resorts or restaurants, and she'd get right back to us. I feel like if I ever need anything, I can call her."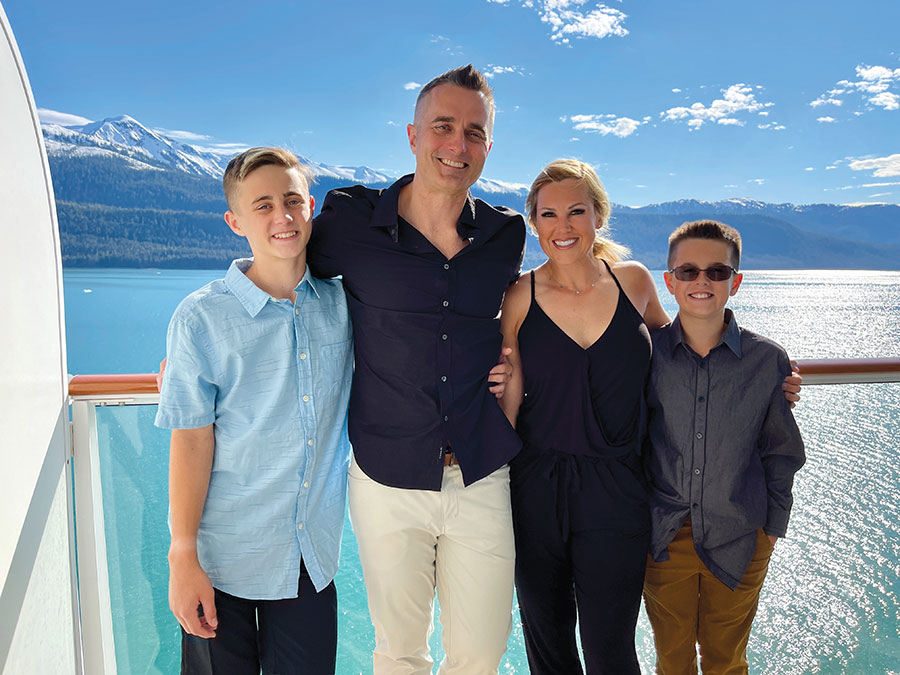 Another of Tanya's clients, Alex Ratcliffe, feels the same way. When asked what his interactions with Soule have been like, he answers, "Extremely positive. I've purchased five homes now and sold two, and, hands down, Tanya is the best Realtor we've worked with. She has demonstrated competence, drive, communication and empathy for the buyer. Out of my six previous transactions, working with her has been the best experience."
Buying a place in Lake Tahoe was a moonshot for Ratcliffe and his family, so he deliberately visited several real estate firms in the fall of 2019 to get a sense of what was on the market. When he met Tanya, he immediately knew she was the Realtor for his family and their needs.
"It was obvious," Ratcliffe says. "You recognize talent when you see it. I deliberately surround myself with high-performing people, and that was Tanya."
Ratcliffe is still on active duty in the military, so his family only spends three to four weeks in Tahoe a year. But every trip they take, Ratcliffe says he always discovers a new aspect to the community that makes him love the area even more, and Tanya helps with that.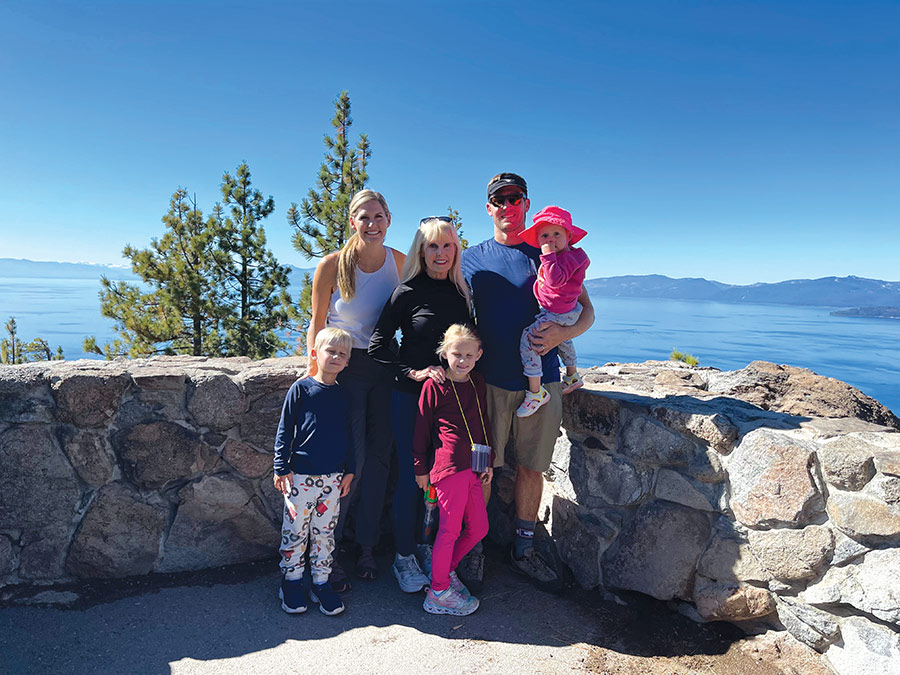 "Whether she appreciates it or not, Tanya is my go-to phone friend," Ratcliffe says. "I always go to her for recommendations."
Sharing the Tahoe lifestyle with people is what Tanya is all about, which is why she owns the website livingtahoe.com. On her site is a wealth of information such as the STR (short-term rental) policies in Washoe County, IVGID (Incline Village General Improvement District) resident privileges and details about prestigious communities within the area that Tanya represents (like Incline Village, Crystal Bay and Glenbrook).  
Tanya's vast real estate knowledge and expertise is beyond compare, but it's the personal touches that her clients appreciate the most.
"I honestly cannot say enough good things about Tanya," Burak says. "I feel like she really listened to what we wanted and showed us a good spread of properties to look at. It wasn't about her making money or making the sale; I felt like she genuinely cared. My husband and I felt very lucky to find her. Most of all, she's genuine and sincere. There just aren't that many Realtors like that!" 

(775) 690-2341 
917 Tahoe Boulevard, Suite 100, Incline Village
tanya@livingtahoe.com
livingtahoe.com
---