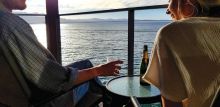 With the launch of The Idle Hour Wine Bar and Events in South Lake Tahoe, the entrepreneurial dream team of Karen Walsh and Steve Dunham has succeeded in putting a positive spin on downtime. In one of the premier recreation-centered destinations in the world, where the push to fill every hour of every day with a dizzying array of adventure sports, gaming and nightlife can border on obsession, this is no easy task!
"It's just the feeling you get when you walk in here … the wow factor," says Walsh, a 25-year resident of South Lake Tahoe. She confidently states that The Idle Hour's location on Lake Tahoe Boulevard offers the most visually stunning lakefront vantage point on the South Tahoe shoreline, hands down.
Though The Idle Hour has been open only a short time, it's clear that for most patrons their "idle hour" ultimately morphs into a longer session of beverage sipping and relaxation. "People spend hours here, and that's totally fine," Walsh remarks with a warm laugh.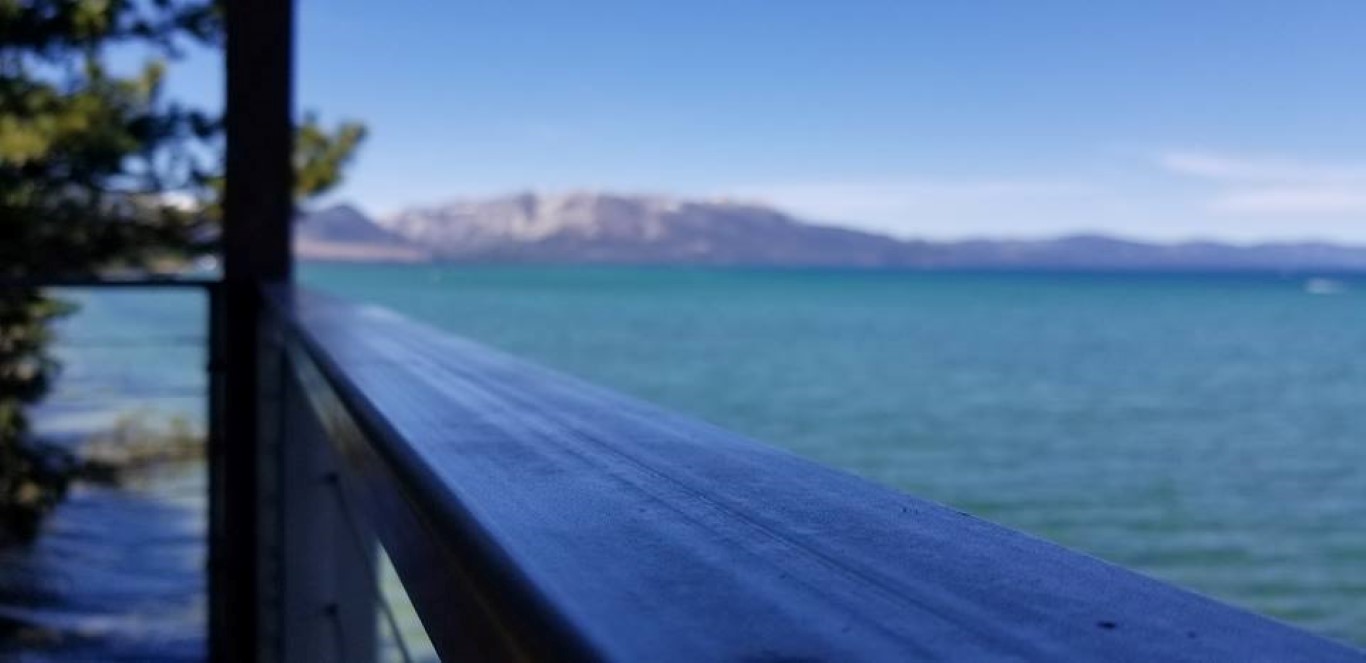 Locals may be familiar with Walsh and Dunham from their other entrepreneurial endeavors, which include two retail locations of the Welcome Home Shoppes, the Tahoe Bike Company on Harrison Avenue and the Safari Rose, an 80-foot luxury cruise yacht. It's ironic that two such busy people would select for their newest business a name that literally means doing nothing. This leads us to an obvious question – what inspired The Idle Hour's name?  
Walsh, an Ohio native, chose it because of her mother, who long ago won a contest in her hometown of Napoleon, Ohio, for the naming rights of the local soda fountain. "Out of all the entries, Mom won with The Idle Hour. I chose the name in honor of her."
This cool new spot in South Lake Tahoe is the perfect place for visitors and locals alike to stop by, choose from a carefully curated selection of fine California wines and simply chill out. In this fast-paced, technologically driven world, this concept seems very well-timed. There's no agenda here other than ease, comfort and relaxation.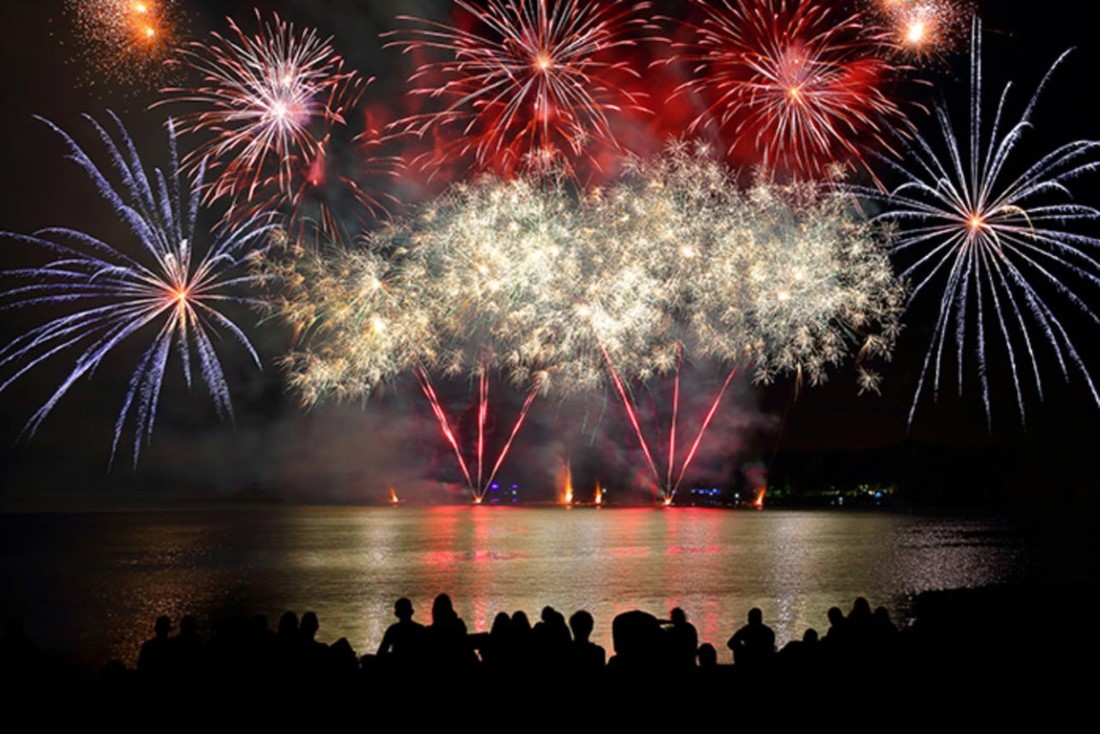 The Idle Hour is not only a wine bar, but also an event space spanning two interior levels with a spacious, panoramic deck that sits directly above the lapping water. Ideal for weddings, bridal showers, corporate parties, family reunions and holiday celebrations, the space can easily accommodate up to 150 people in the warmer months. With years of local event planning experience and access to every service imaginable at their fingertips, The Idle Hour team can pull off perfect occasions for clients in this spectacular location.
The interior has been carefully designed with an eye for playing off the natural emeralds, blues and purples of the surrounding lake and sky, and Walsh and Idle Hour Manager Bill Yale are especially proud of their use of re-purposed furnishings and fixtures throughout the business. Rather than purchasing brand-new decor, they procured most of The Idle Hour's seating and appointments at local sales and on Craigslist – even the baby grand piano! The works of local artists and craftspeople adorn the walls.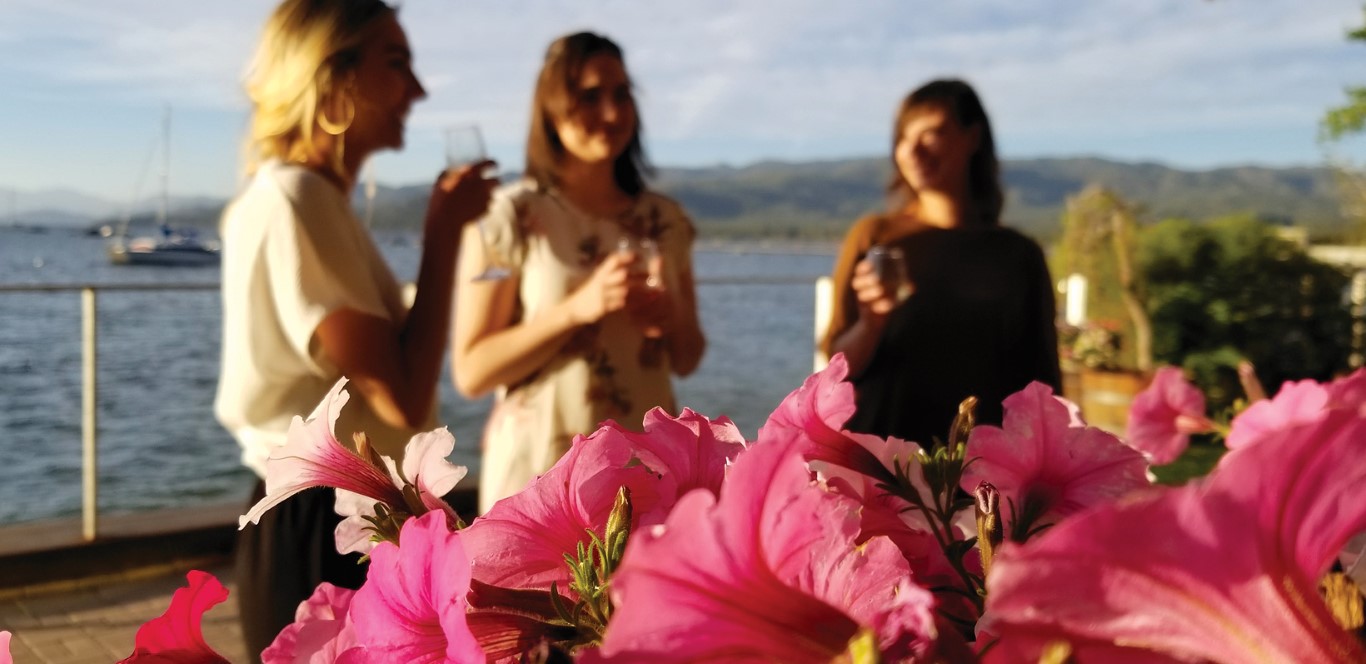 Walsh and Yale achieved their goal of blending beauty and ease, and this is something Yale is eager to reflect on. For some, the notion of being comfortable in a wine bar can seem contradictory, where the thought of encountering a snobbish sommelier can repel even the most knowledgeable consumers at times. "The wine novice and the wine expert are equally at home here," Yale says. "It's a comfortable, relaxed setting. On any given day, strangers come in and often leave as friends. I see it all the time."
The staff is ready and eager to educate patrons and assist with choices or to simply pour and fade into the background as customers desire. Among the many offerings, Yale rattles off a list of some of their favorite in-house selections: Balleto, Peltier, Rancho Sisquoc, Hatcher, Sterling and Manzoni, just to name a few. Walsh, a champagne lover, adds that they also have a fine selection of bubbly, Schramsberg included, along with beer and a delectable assortment of snacks.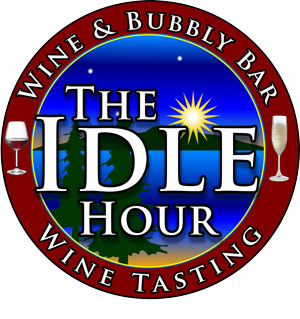 (530) 600-3304 
3351 Lake Tahoe Boulevard
South Lake Tahoe, CA
TheIdleHourLakeTahoe.com