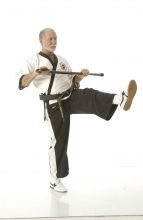 Long-time Tahoe local and Martial Arts Grandmaster Mark Shuey is in the business of making canes cool again. Not only did he found an entire martial arts practice based around the cane, but also he manufactures unique, handcrafted, custom canes at the international headquarters of Cane Masters based in Incline Village. Shuey operates a storefront for Cane Masters at Christmas Tree Village Shopping Center on Tahoe Boulevard. 

Shuey, fit and vibrant at age 72, advocates the use of canes for the older crowd as a means of developing strength, balance, agility and confidence. Canes are considered medical devices, so they are not only a way to board planes first, but also can literally be used to save your life in the face of an attack. Shuey actively rejects the notion that using a cane will make seniors look older and feeble. He sees the use of a cane as a unique health and wellness practice that assists in increasing strength, flexibility and overall health.

After learning of a brutal attack on three elderly women, Shuey created Cane Masters 23 years ago. He imagined it would have been much easier for the women to have fought back if they had been armed with canes. Shuey was studying Hapkido at the time, along with three other martial arts, and was learning to use the cane in that discipline. When he discovered that there was no martial arts system specifically for the cane, he saw an opportunity.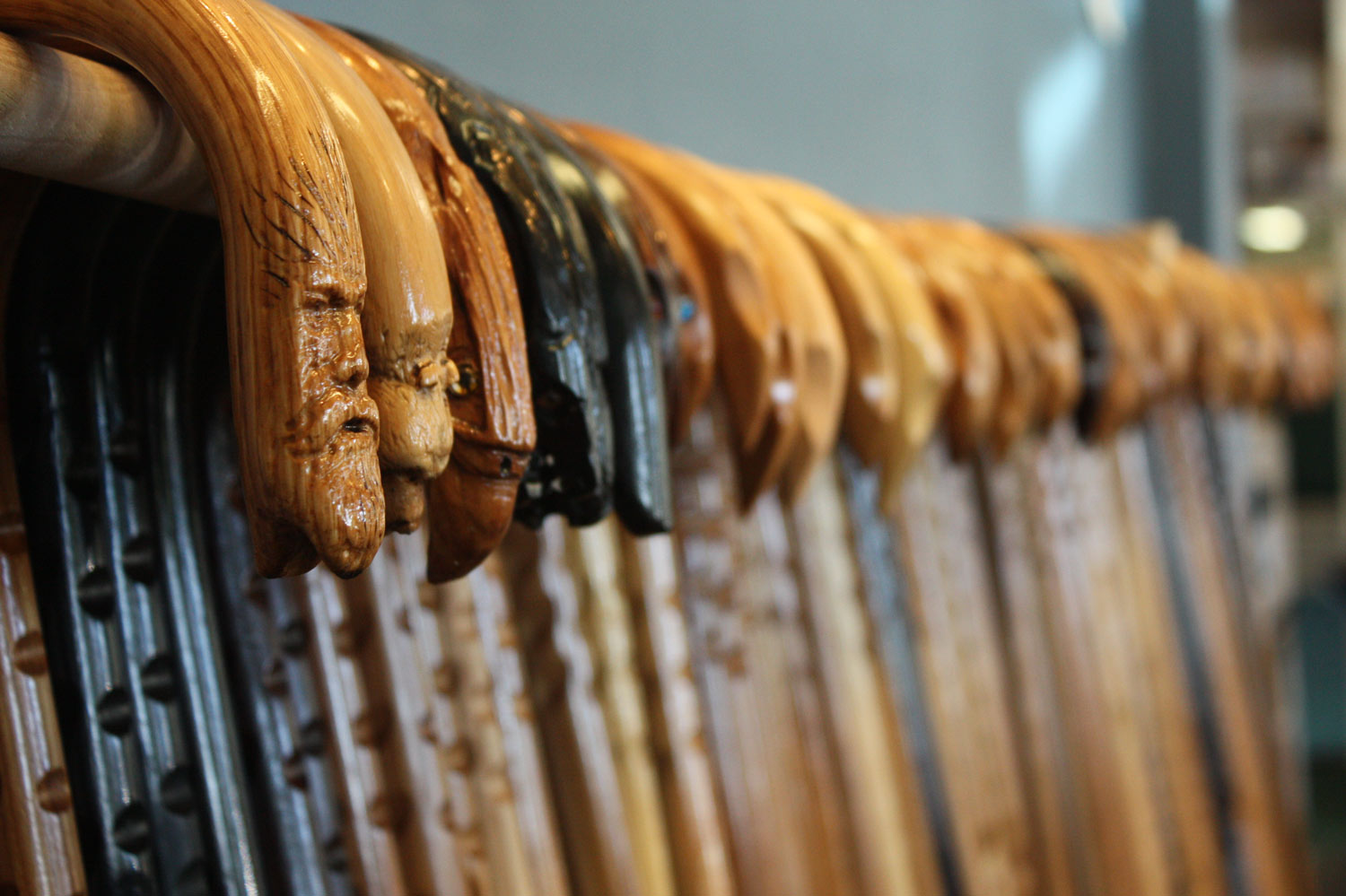 "The cane is 5,000 years old and no one – especially when it came to the crook cane – had started a system," Shuey explains. "So I was able to put a system together on the cane, on the crook cane specifically, and I was able to find my niche in the martial arts."
Creating a martial arts system that incorporated the cane was a life changer for Shuey. His own abilities within the martial arts world began to escalate. The problem was that he couldn't find any fighting canes. At the time he was a general contractor with 91 employees and he loved to work with wood, so he started making his own fighting canes. His store in Christmas Tree Village is the place to shop for and order custom canes. 

"I have a woodcarver who carves dragons or horse heads or wolves or dolphins onto the cane," Shuey says. "Whatever you're into, we can put it on the cane. I started doing that so that each person feels a piece of themselves in the cane, something they like. Because then it won't be a cane or a crutch anymore, it'll be a conversation piece or a work of art."
For those interested in learning the martial arts system around canes, Shuey operates canemastersdojo.com, a site with online resources, videos and classes that make his system of training, health and wellness easily accessible to anyone, anywhere in the world. Shuey also proudly supports veterans through the nonprofit Warrior Cane Project, which provides free canes and self-defense training for wounded military vets. Learn about Mark Shuey, his products and services at canemasters.com or stop by Cane Masters at Christmas Tree Village in Incline Village. 
Cane Masters
868 Tahoe Boulevard, Unit 21, Christmas Tree Village Shopping Center, Incline Village
(775) 832-6560
canemasters.com