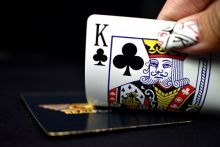 Hit the Jackpot at the South Lake Tahoe Casinos
Lake Tahoe might be best known for its natural wonders and outdoor activities, but that doesn't mean that it doesn't also have an epic scene for gambling and nightlife. Gambling is legal on the Nevada side of the lake only, so you won't find any casinos in the California towns, but you will find lots of gaming options just across the Nevada border on both the south and north ends of the lake.
The greatest numbers of Lake Tahoe casinos are found on the busier and more developed south side of Tahoe. People often call these the South Lake Tahoe casinos, but in actuality, the city of South Lake Tahoe is in California, which means no casinos. So, technically the South Lake Tahoe casinos are just over the California/Nevada border in the town of Stateline, Nevada. Clustered together in "Casino Corridor" along U.S. Highway 50 just over the California/Nevada border, the Stateline casinos are close enough to South Lake Tahoe that you can stay there and still easily come and go from Stateline. In fact, you probably won't even notice when you've crossed from one town – and one state – into the other.
South Lake Tahoe casinos are world-class and offer all of the games you might expect – blackjack, poker, roulette, craps, slots, keno, baccarat and sports betting – along with players club-style rewards programs to keep you loyally betting in one location. In the Stateline casinos you'll find live-action games and traditional machines as well as video slots and poker. Keep in mind that the legal age for gambling in Nevada is 21, and no one younger than 21 is allowed in the casinos.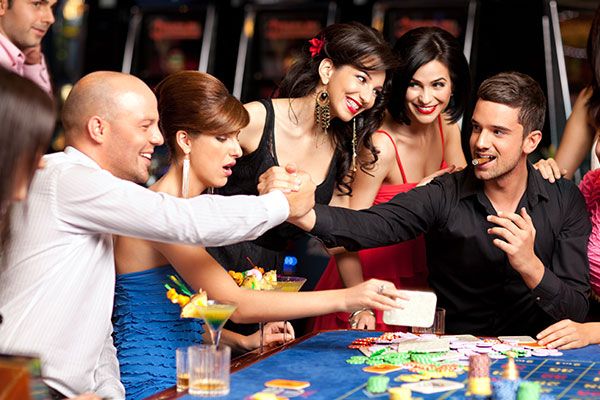 Photo: Hard Rock Hotel & Casino
Place Your Bets on the South Lake Tahoe Casinos
The mainstays of the Stateline, a.k.a. South Lake Tahoe casinos, are Hard Rock Hotel & Casino Lake Tahoe, Harrah's Lake Tahoe Casino, Harveys Lake Tahoe Casino, MontBleu Resort, Casino and Spa and Lakeside Inn and Casino. The Stateline casinos have many different personalities. The newest of the resorts is the highrise Hard Rock Hotel and Casino with its hip and edgy rock 'n' roll vibe. Harrah's Lake Tahoe has been around since the 1950s, but it has been updated with modern amenities. Harveys Lake Tahoe Casino is one of the oldest in the Tahoe region, and it has been updated yet still retains its more intimate and friendly atmosphere. The MontBleu, previously Caesars Tahoe, is a beloved oldie but goodie highrise with a wedding chapel, but its latest incarnation is hipper and edgier with a nightclub atmosphere. Lakeside stands apart from the others physically and characteristically. A little ways away from the highrises, it features nostalgic Sierra wood cabin decor and Tahoe charm, making it a locals' favorite. Lakeside's University of Lakeside is known for teaching a new generation of gamblers the fundamentals of the games.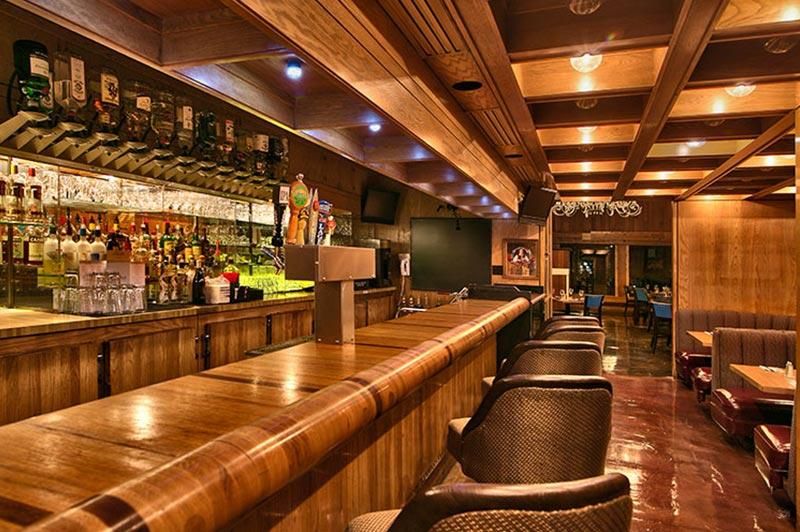 Photo: The Timbers Restaurant at Lakeside Inn and Casino
More Things To Do at South Lake Tahoe Casinos
Not much into gambling? Activities at South Lake Tahoe casinos are certainly not limited to gaming. On-site diversions include restaurants of all types, bars, nightlife, dancing, live music, live entertainment, spas, arcades, pool and hot tubs. Harveys Lake Tahoe is known for its comedy club, Improv at Harveys, as well as its outdoor amphitheater featuring live music shows. Harrah's is known for its high-end buffet, food court, pool and spa as well its big-name entertainment. Hard Rock's renown is its many restaurants, bars, live music and outdoor pool. MontBleu stands out for its nightlife, bars, live music, wedding chapel, full-service spa and indoor grotto pool. Lakeside offers an outdoor pool and hot tub, free passes to the nearby gym and a bike path that leads to Lake Tahoe beaches. Additionally, the South Lake Tahoe casinos are close to all the shopping, dining and activities of South Lake Tahoe, including Heavenly Ski Resort and Heavenly Village.
Top Photo: Clifford Photography on Unsplash