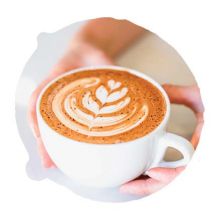 Everything we see around us began as a dream – or as a thought, if you prefer: books, pieces of art, popular theories, music, buildings, businesses and even children. None would come to fruition had they not first been imagined.
Coffeebar in Truckee was born out of its creator's vision to build a space that provided coffee in an atmosphere of open-hearted, full-contact hospitality. Greg Buchheister, said visionary, had grown up in the mountains of Colorado and gone to Italy as a collegiate ski racer. It was there that he began a passionate love affair with coffee. He ultimately returned to Northern Italy and worked for a family-owned coffee roasting business outside of Torino. But it was more than the espresso that hit him square in the heart; it was the café experience where patrons and baristas created a welcoming community.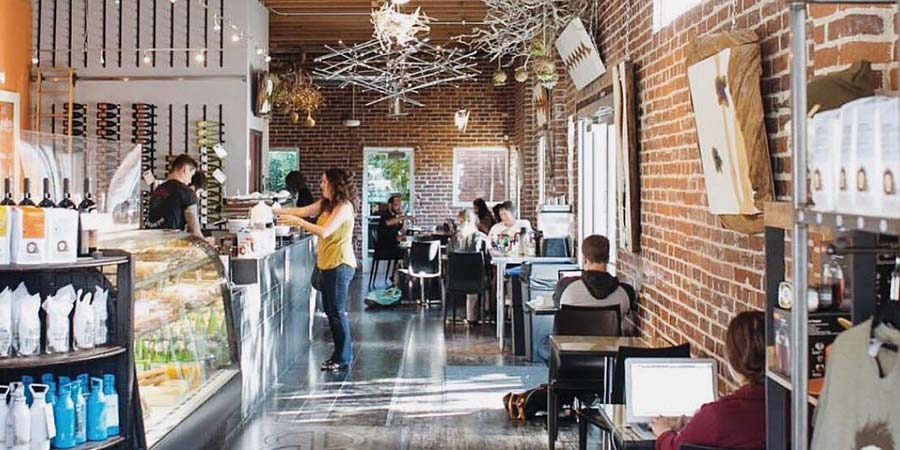 "Unlike too many coffee shops in the U.S., there's no coffee snobbery in Italy. Those cafes are warm, inviting places where you go to meet friends and enjoy the daily rituals of coffee, food, wine and beer."
Once back in the country, he was determined to recreate that experience and spent a decade opening and running coffee houses for other companies. Finally, he knew that there was only one way to bring his vision of an Italian-inspired community coffeehouse to fruition: he needed to start his own.
After fruitless months spent searching for locations in LA, a friend told him about a perfect spot in downtown Truckee. The first Coffeebar opened on October 11, 2010, on little more than a wing and prayer. Within a year his bootstrapped, fledgling coffeehouse was in the top 1% in revenues of all such shops in the country. And, even more important than that achievement, Coffeebar had become just what Greg had envisioned: a place where the community gathered as much for the camaraderie as for the coffee.
It was time to spread the love.
The next Coffeebar opened in Midtown Reno on January 18, 2014. The expanded offerings included coffee and pastries in the morning, paninis and salads in the afternoon and wine and gelato in the evening. While the forward-leaning interior design didn't look like Italy, Greg imbued it with the spirit of his beloved Italian cafes.
He took some time off in July of 2014 to marry his wife, Monique. It proved to be a brief pause;  in March of 2015 the next shop opened. A cooperative effort with a gluten-free bakery in Truckee, it allowed Coffeebar to offer more pastries created in-house.
With three stores blazing away, Greg found himself working 17 hours a day, seven days a week. Subsisting on the Nutella crepes he grabbed on the fly, Greg lost 30 pounds off his already lean frame. In the midst of all this, he and Monique bought a house and moved to Reno.
It was time to find a balance.
The invitation to truly find that balance came on August 25, 2016, when the most perfect manifestation possible happened – the birth of their son, Zephyr. By this time, Greg had built a management team he could rely on, so he took two months off to be with his newborn. It was a precious bonding time that brought a new daily routine and a wider perspective on life.
As Zephyr got a little older, he became his Dad's constant companion at the Coffeebar locations, bringing with him what Greg describes as an energy and ability to connect with patrons that far exceeded his age.
These were golden days, and more were coming.
Another opportunity presented itself, this one in Squaw Valley. It was a chance to combine his lifelong love for skiing and his love for the growing coffee community. Coffeebar Olympic Valley opened its doors on February 10, 2017, and was an immediate hit with visitors and locals alike.


Then a friend contacted him about an opportunity in Menlo Park. It seemed that bustling downtown needed a real community coffeehouse. Though Greg initially thought it would be a consulting project, it became apparent that what downtown Menlo needed was Coffeebar. The company's fifth location opened in Menlo Park, California, on January 10, 2018. The stunning contemporary space was recognized with an international hospitality design award.
It was clear to Greg that launching an in-house roasting program was the next step in Coffeebar's evolution as a coffee brand. The Roastery came on the scene. He recruited a talented roaster and renovated an old motorcycle garage in Reno, which became in his words "…a hub for all things coffee: vertical sourcing, training, quality control, cupping and drink development."
By the end of 2018, Coffeebar had more than 125 team members. Menlo Park was recognized as one of the busiest cafes in the nation.
On January 13, 2019, Greg's daughter, Naia, was born, expanding the family's heart at the same time the Coffeebar community was growing. A seventh shop opened in Redwood City in September of 2019 followed by one on the Facebook campus, less than two months later on November 11.
Just nine days later, the world changed.
The world as Greg and Monique knew it, the joyful and ever-expansive world they had worked hard to manifest and achieve, vanished into a black hole: 3-year-old Zephyr died of complications from the flu. Months of shock followed as they tried to incorporate this unspeakable loss into their new reality. Greg credits the resilient web of friendship and support from the Coffeebar community for enabling him to survive those dark days.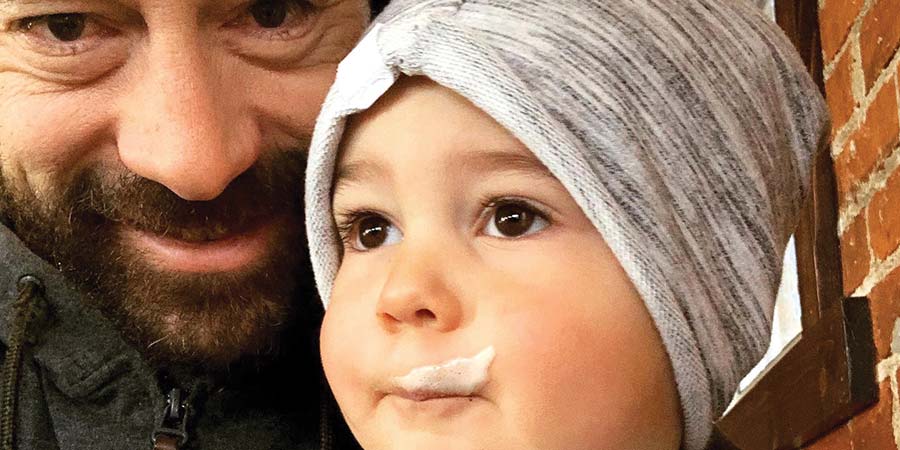 Greg was still reeling from the loss of his son when the COVID crisis hit. As business shutdowns rocked the nation, the existential threat to his company forced him out of the fog of grief and back into the CEO seat. With the help of his intrepid team, he was able to stabilize the company.
A new sense of purpose emerged as Coffeebar reopened for to-go business. The deep roots of Coffeebar culture, including its ethos of inclusivity and belonging, helped the cafes transform into places of comfort and healing for customers who were grieving losses of their own. More than one customer has credited their daily coffee Coffeebar ritual for getting them through the bleakest stretches of the pandemic.
Business has steadily grown, furloughed employees have returned and Greg is once again entertaining the possibility of new Coffeebar locations. But his forward-looking entrepreneurial spirit is tempered by a new appreciation for the present. He actively searches for a place where his grief can have more meaning than the loss.
He says it beautifully: "Grief has a way of keeping you keenly aware of the present moment, so these days I'm living life one cappuccino at a time."
And the Coffeebar community that he has loved into being is living it right alongside him.
Three locations to serve you!
1750 Village East Road, Olympic Valley, CA - (530) 580-4200
12047 Donner Pass Road, Truckee, CA - (530) 587-7707
10120 Jibboom Street, Truckee, CA - (530) 587-2000