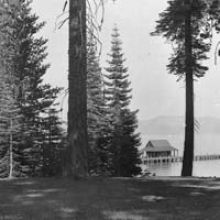 Here's a quick Lake Tahoe history primer. Before John C. Fremont found Lake Tahoe in February 1844, the alpine mountain lake was known only to nomadic Native American tribes who journeyed to Tahoe to collect medicinal plants, fish the cool blue water, hunt and gather materials for tools. Then Fremont sighted Tahoe while making his way west, marking Tahoe as a crossing-over point in the Sierras for explorers, settlers and revelers. But with harsh snowy winters, the numbers flocking to the Tahoe Basin remained small, generally guided by legends like Snowshoe Thompson over the treacherous mountain passes.
In the 1860s, though, that all changed. When silver struck in nearby Virginia City, a vibrant lumber community prospered along the shores and into the mountains surrounding Lake Tahoe, with settlers cutting timber, processing it in the lake and then shipping it via flume and later rail to Virginia City. As transportation to and from the lake improved — the first car to survive the pass was in 1905 — intrepid adventurers and those seeking the respite of the great outdoors began to wind their way through the Sierra Nevada range and into the basin.
North Lake Tahoe swiftly became a winter mecca for sports enthusiasts and sightseers alike. Lodges, taverns and casinos thrived, as did restaurants and guided outdoor excursions, and in the summer months, visitors flocked to the sandy expansive beaches and into the crisp air of the mountains cradling the lake.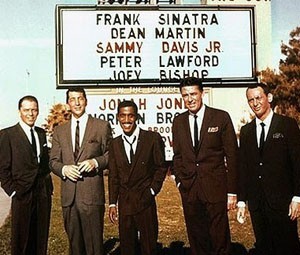 With the not-so-famous folks came the famous — Frank Sinatra, Sammy Davis Jr. and Cher, to name a few — and Tahoe was on the map. When the winter Olympic Games were held at Squaw Valley in 1960, the winter sport's mania really settled into Tahoe, bringing world-class downhill, cross-country and teleskiing as well as development of incredible mountain resorts. Eventually snowboarding and downhill mountain biking also made their niche in the Lake Tahoe basin.
Today, Tahoe beckons to people from all over the world to enjoy the natural beauty, crisp clean air, frigid water and all the art, music, sport and entertainment that go along with the world's most beautiful alpine lake.