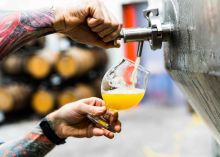 The rise of craft and microbreweries has found a home in South Lake Tahoe. With newcomers entering the scene each year, beer lovers can almost always find a fresh spot to check out. But South Lake Tahoe breweries attract more niche clientele than simply folks who appreciate a good craft beer.
South Lake Tahoe breweries draw the self-proclaimed beer geeks who want to see every step of the brewing process then take a seat among the barrels and taste the actual products. There are also places where the food is as big a feature as the food. But visiting a brewery need not be An Event, necessarily. Sometimes you just want to hang out with friends over a good beer. And if you've got the kids – or dogs – in tow, that's not a problem either at South Lake Tahoe breweries. All of these settings and more are found in South Lake Tahoe. Read on to learn about what brews and vibes you can expect from the scene.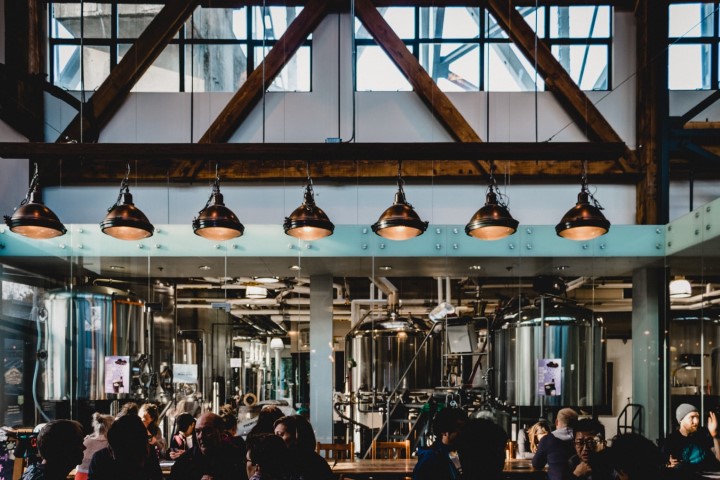 South Lake Tahoe Breweries for Beer Mongers
UnTapp'd is your favorite phone app, a growler of something crafty is your ideal gift, you've traveled more than two hours to visit a brewery – it's safe to say beer is your passion. And South Lake Tahoe is right there with you. Quite a few of the town's breweries are known for their smooth brews in which you can practically taste the brainpower and skill in the bubbles. These local breweries are Tahoe-born and bred, and their vibes are just as trendy as the town. Tour the brewery's facilities, see the barrels as the ales inside ferment and then taste the end results in a display room of all the taps where you get to pour your own. The business owners and staff at these tasting rooms, taprooms and bars obviously know their stuff. It's common for them to note customers' interests and preferences, so talk to them if you're in the mood to try something new – they'll point you in the right direction.
South Lake Tahoe Breweries for Pub Grub
If you crave savory and delicious snacks to complement the sours, IPAs, ambers and stouts you sip, you're in luck. Several South Lake Tahoe breweries garner just as much attention for their restaurants as they do for their barrels. Go with friends, and order rounds of creative small plates or wood-fired pizzas to share. Northwest-spins of classic pub grub also appear in the form of bison burgers and beer-battered fish and chips from locally sourced ingredients. For those who want flavors and body that deliver as well as a heady stout, go for the braised short ribs or scallop pasta.
South Lake Tahoe Breweries for Atmosphere
Looks alone are sometimes enough to determine our choice of brewery. Is it necessarily wrong to judge a book by its cover? Not in South Lake Tahoe! The breweries and taprooms make themselves at home in cool and funky spots. You can work through a flight underneath Edison-bulb string lights in airy and spacious patio settings. Others places offer cozy interiors that are just as craftily cultivated as the brews served. Grab a seat at the bar or slide into long, beer hall tables. And dog-parents love South Lake Tahoe breweries with open areas where the pup can hang out too; some places even have dog parks! These eateries are inviting spaces to visit with the whole family, and parents can sample drinks while the kids enjoy wood-fired pizzas or play in the backyard.
---
Find the best places to have the perfect pilsner, greatest gose and ideal IPA with our dedicated South Lake Tahoe Beer and Wine Tastings and South Lake Tahoe Bars and Pubs guides. And beer is just one of many food groups. To learn more about the area's dining scene, check out our guide to all South Lake Tahoe Restaurants.