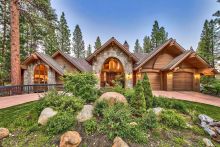 In a quiet neighborhood on a lovely autumn day, Incline Village resident and Tahoe Realtor Tanya Soule meets me in front of one of her home listings. The sprawling six-bedroom, six-and-a-half-bath home in Incline Village has everything you could ever want in a $13 million residence, including expansive Lake Tahoe views from almost every room and posh amenities such as a whole-house surround-sound system, a movie theater, a huge family room with a bar and pool table, a floor-to-ceiling stone-cut fireplace in the kitchen, an au pair or in-laws' suite with a separate entrance and an elevator that accesses all three floors. 
Tanya is just the type of Realtor who can sell this spectacular property. Warm, welcoming, confident and highly detail-oriented, her presence matches this grandiose home in which no detail has been overlooked. 
Standout features that you won't find in other homes in a comparable price range become quickly apparent the second you step on the property. A wraparound, radiant-heated driveway gives access to a four-car tandem garage, native landscaping with lush green grass complements the uniquely cut-stone pavers and a gorgeous garden with a water feature and firepit along with a bocce and cornhole area are found on the site.
Stepping inside is like entering the lobby of an upscale mountain lodge, with that panoramic lake view instantly grabbing your attention. The home's superior build quality is immediately evident, with encased steel beams throughout and plentiful custom craftsmanship. Designer touches are everywhere, and the furnishings that were selected specifically for this home speak of high-style comfort and ease of entertaining.
Soft music is playing, and the smell of butter sizzling in a pan comes from the kitchen. The seller of the home comes out and greets us. He looks relaxed and professional and happy to see his Realtor. Tanya gets most of her listings via personal and professional referrals, and when the owner and his wife were ready to sell, they were certain that Tanya would accurately represent the home that their family put so much thought and care into. He says he trusts that her professionalism and experience will help them sell.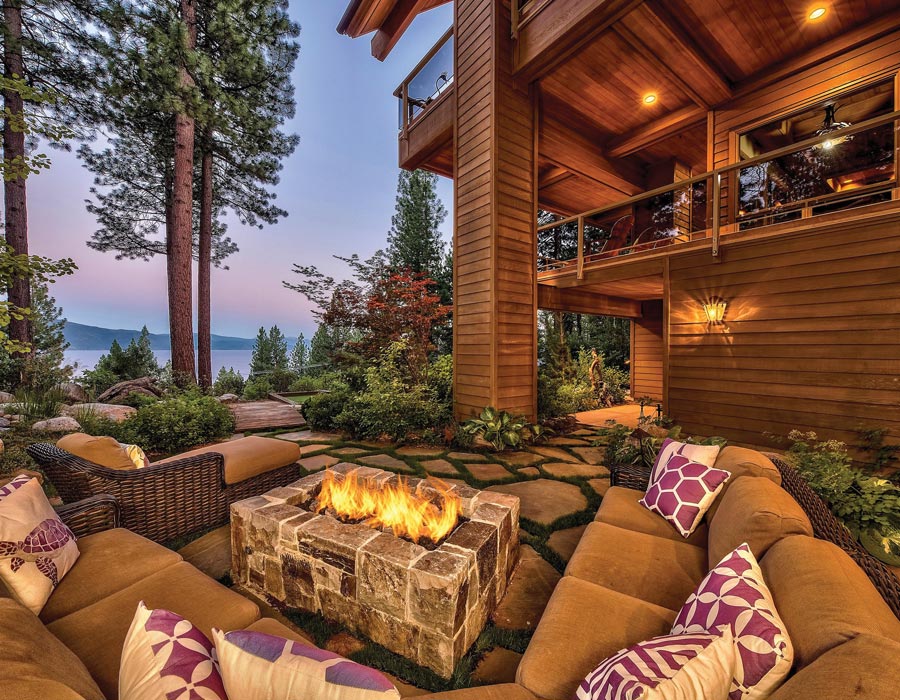 Sitting at a wooden table on the covered heated patio on the main level, the seller admits that he and his wife are ready to downsize. He grew up in Incline Village and believes it's a beautiful place to raise kids as well as socialize, relax and work from home. 
This house is perfect for remote workers. With lake views within sight from the kitchen, office, patio, game room and more, it's better than any office you'll find in a city. In this atmosphere, it's impossible to start your day off on the wrong foot. 
Being able to work anywhere in the world is one thing that Tanya's clients have been requesting increasingly. Now that it is becoming more common to work remotely, it's an incentive to live in one's ideal environment. And for many people, that ideal environment is Lake Tahoe.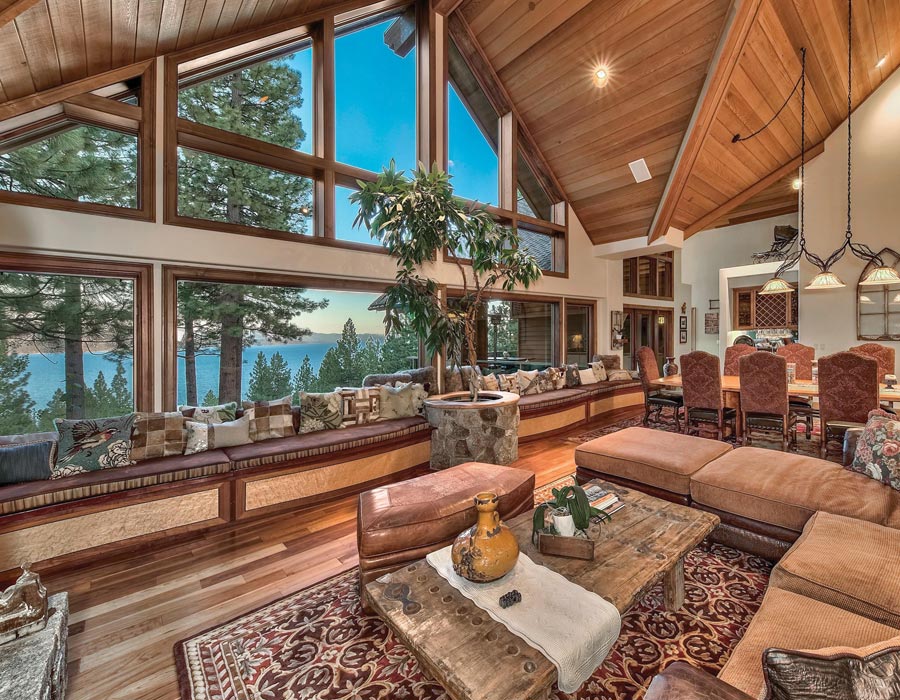 "Quality of lifestyle is becoming much more important to my clients," Tanya says. It's one of the reasons why she owns the LivingTahoe.com website domain name. 
This seller and his wife have worked from home for more than 20 years, and they feel lucky to be able to multitask and enjoy the full benefits of Tahoe living without ever having to deal with a hefty commute into a brick-and-mortar office outside the home. 
"I think we're more efficient and get more done," he says. "It's like there are more hours in the day." Gesturing to the backdrop of Lake Tahoe, he says with a smile, "And on Zoom calls I don't even have to put up a fake background."
Even with the boom in local real estate sales as people move to Tahoe from all over the country, Tanya says it is still an exciting time to buy a home here. 
If you're looking for Tahoe property, she advises that it's important to form a partnership with an experienced, in-market Realtor because of their hyper-local knowledge of the area and the current market. 
"Contracts and regulations can change," Tanya says. "An experienced local Realtor will keep you apprised of the changes that can affect you and your specific real estate wants and needs."
Licensed in selling real estate in Nevada, Tanya helps people find and sell homes in Incline Village, Crystal Bay, Glenbrook, Zephyr Cove and Stateline. She has an intimate knowledge of the area, which is essential, especially since real estate prices, amenities and regulations change as you move around the lake.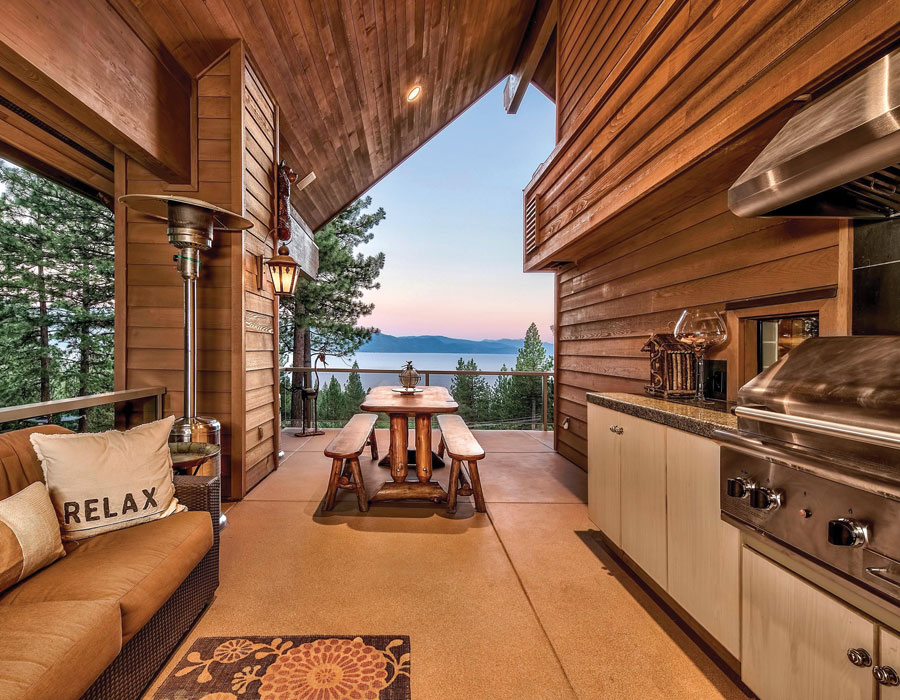 After spending time with Tanya at this gorgeous property, it's clear to me why she's one of the area's top-selling Realtors and was named Chase International's Leader in Luxury in 2019 and 2020. Her clients say it's her work ethic, experience, professionalism and ability to really listen to their needs, whether they are looking to buy a home or sell one, that they admire most, and she has more than shown me those qualities in just an hour.
And I get the sense that you'll always get your money's worth and the exact right fit when you're working with Tanya. She wants you to buy or sell a home with her, sure, 
but she won't force you into something that's not right. Tanya is adept at finding her clients the permanent Tahoe vacation place that they won't ever have to leave. 
For more information about Lake Tahoe Realtor Tanya Soule, visit livingtahoe.com. 
---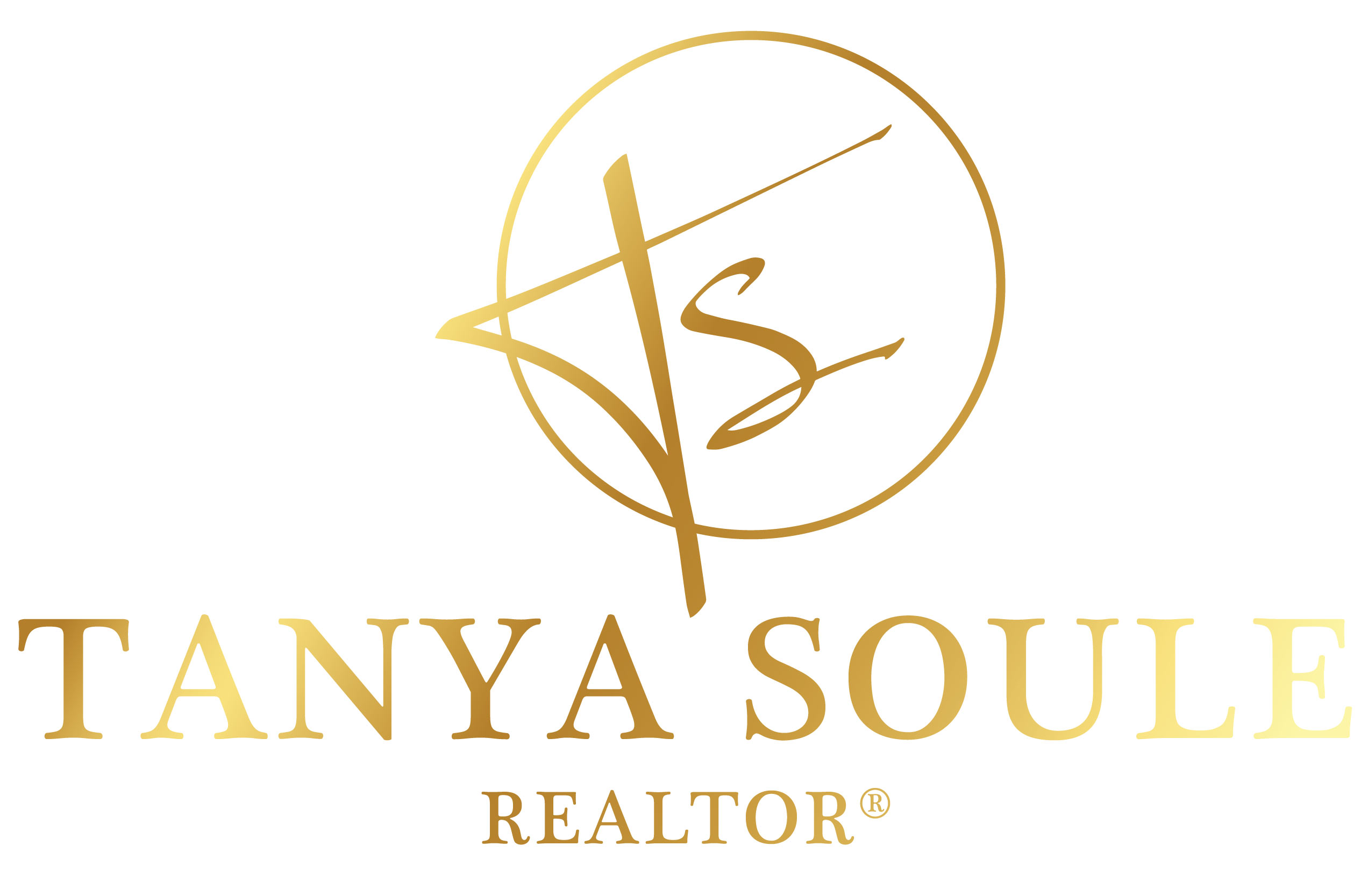 Tanya Soule
REALTOR®, CLHMS®, SRS®, ABR®, RSPS®,
Chase International
917 Tahoe Boulevard, Suite 100, Incline Village, NV
(775) 690-2341
livingtahoe.com
---