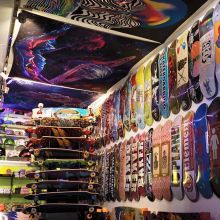 On a longboard ride down the Truckee River Trail from 64 Acres to Squaw Valley, I spot Lady Luck Skate & Smoke Shop's newest location perched perfectly on the trail's scenic route on West River Road in Tahoe City. Walking into the store, I see skate decks filling the walls from floor to ceiling plus a Talmont '52 Tahoe Longboard – the same board I used to get there – propped up right inside the shop.
In the store I meet Lady Luck owners, Bradley and Julia. They pride themselves on their three stores' wide selection of products that suit skateboarders and smokers of all types. Lady Luck has a very large selection of skateboard decks and strives to stay in stock of all skate accessories and scooters. They carry independent trucks, skate tools, four different kinds of bearings, grip tape and helmets and pad sets of multiple sizes and designs. The smoke shop has a wide array of glass bongs and pipes, nicotine and dry herb/wax vaporizers, batteries, papers, tobacco, Delta 8/CBD rechargeable vapes and pre-rolls, lighters, butane and almost any head shop-related accessory you can think of.
Lady Luck also carries clothing, shoes, tapestries and posters, and they have plans to expand and bring in even more products.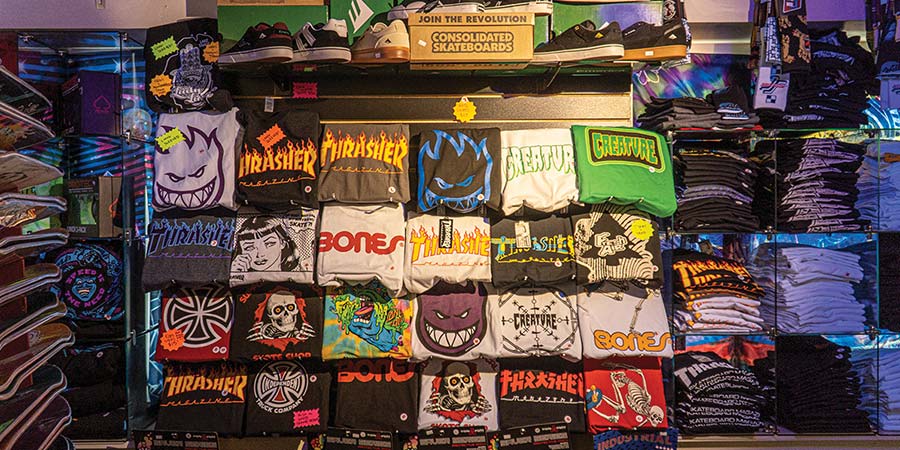 "We have regulars who don't smoke weed, but they come in every week to buy incense and stickers and see a friendly face," Julia says.
Along with skate shirts and skate shoes, their apparel offerings include bikinis, board shorts, sweaters, jackets, sweatpants, shorts, dresses, beanies, hats and sunglasses. Charging no more than $25 for a skate shirt including sales tax, they provide one of the more affordable places to shop on the lake.
Brad and Julia say they try to keep the prices down to cater to the locals, who they deeply appreciate for keeping them in business and allowing their expansion to three stores.
"The locals keep us going, and the whole store has been an evolution," Brad says.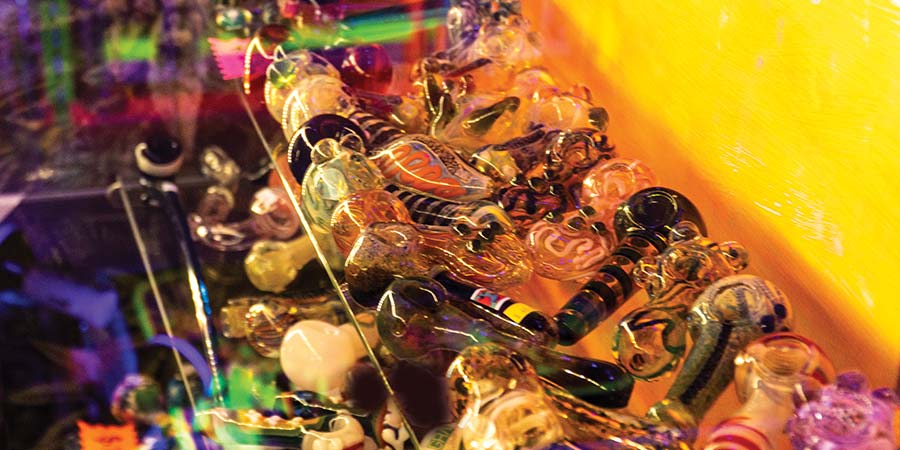 In 2015, when Brad opened the Kings Beach location (which is now their flagship shop), the store just had a shelf with some rolling papers and bongs and pipes scattered here and there. Now running three well-stocked stores in Kings Beach, Incline Village and Tahoe City, Lady Luck continuously strives to meet the needs of their shoppers, and if they don't have what customers are looking for, they'll go out and find it.
"If someone's vape pen needs a special battery, we want to be the place for them to get it," Julia says.
For instance, last year Lady Luck didn't have skate shoes, but they worked hard to find new distributors and got some in.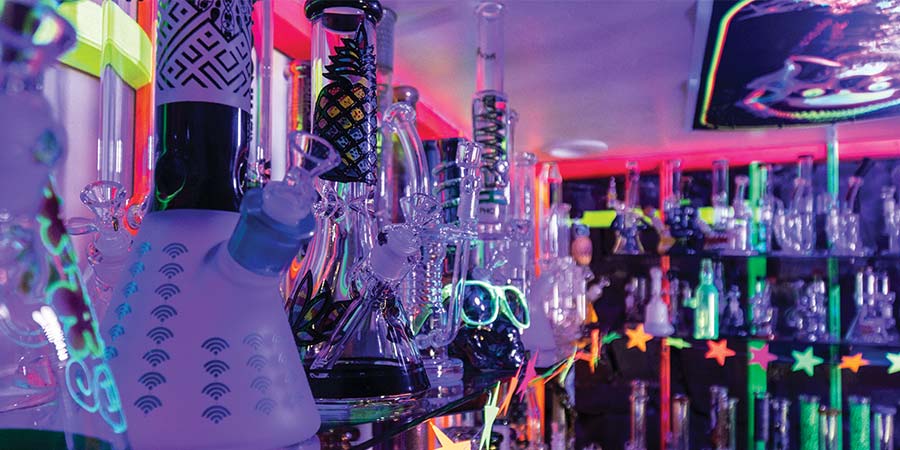 Lady Luck is one of the only places in North Lake Tahoe that carries kratom, a powder derived from a tree in Southeast Asia that acts as a stimulant/opioid alternative. They sell five different strains of kratom powder in bulk as well as kratom capsules, and they have personally seen it successfully help people trying to get off opiates and anti-depressants. Their customers say it helps with sleep, pain and staying focused on certain tasks without the addictive potential of pharmaceuticals.
"We always encourage people to do their own research on kratom before trying it," Brad adds.
Lady Luck also sells harm-reduction kits that can pinpoint ingredients in recreational substances, including dangerous drugs like fentanyl, as an additional effort to fight the growing opioid epidemic in the United States.
Lady Luck strives to create a family-friendly, welcoming environment in their stores with a relaxed atmosphere and with informative and professional service. They purposely keep the smoke shop and skate shop sections in the Kings Beach and Tahoe City stores well separated to keep kids away from the adults-only products.
No matter which location you visit, you'll smell nag champa burning and hear some good music going. You can feel the good vibes, and people always leave with a smile on their face.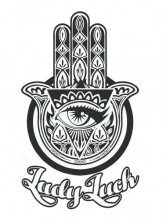 Three locations to serve you - Open 10 a.m. to 8 p.m. daily!

700 West River Road in Tahoe City - (530) 580-0006
(at the Icehouse, across from Ace Lumber Yard)

8520 Brook Avenue in Kings Beach - (530) 580-0006
(across from La Mexicana on the backside of Taco Bell)

799 Southwood Boulevard in Incline Village - (775) 300-1872
(between the two thrift stores, above Napa Auto Parts)