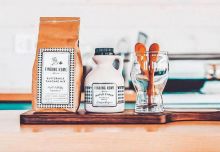 Sun hats, swimsuits, Carhartt long-sleeve T-shirts, locally made candles . . . these aren't the first things that come to mind when you think of going to a hardware store. However, Mountain Hardware and Sports in Truckee is committed to carrying the items that customers are looking for whether it's tools or not, as long as it's something that makes everyday living a little bit easier.  
"Part of our mantra is putting the customers first, and if we don't have what they want then we'll get it for them," says Heather Svahn, vice president of marketing and purchasing for Mountain Hardware and Sports.
The first Mountain Hardware and Sports opened on Donner Pass Road in Truckee in 1977 and built a loyal local following. They opened a second Truckee retail store in the Soaring Ranch Shopping Center (next to the airport) in July 2020, allowing them to serve even more North Lake Tahoe and Truckee customers. Along with the Donner Pass Road and new Soaring Ranch location, Mountain Hardware and Sports also has a retail store in Blairsden and an equipment, sales and service company called Truckee Rents.
In her 20 years with the company, Svahn has seen trends in what people are shopping for and employees thrive in the challenge of accommodating their requests.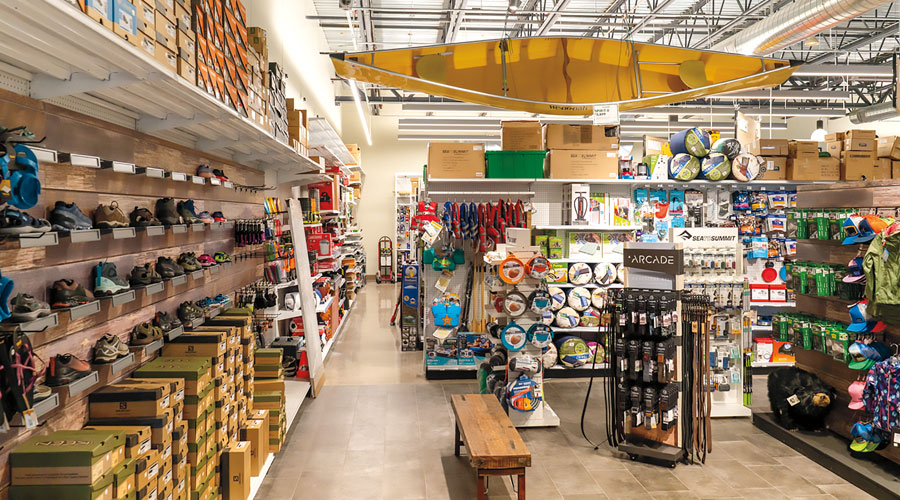 "People call us with the most random requests, and it's flattering that they think of us first," she says. "This is why we have so much under one roof – because we don't want to disappoint anyone. We have a wide range of items from wine-chiller minifridges to bottle openers that look like luchadores . . . we're not afraid to be a little out there."
As more families have moved into town, Mountain Hardware and Sports has found that many people were searching for winter boots, gloves and kids' clothing, so they added those to the inventory. Fifteen years ago, they started getting requests to carry swimsuits.
"We thought that was a funny request, us being a hardware store," Svahn says. "But people were coming up to Tahoe, using their hot tubs and forgetting their suits."
In the 10,000 square feet of shopping space in the new Soaring Ranch location, Mountain Hardware and Sports is able to maintain a complete hardware and tools section, a paint shop, a fly-fishing section and footwear/apparel departments.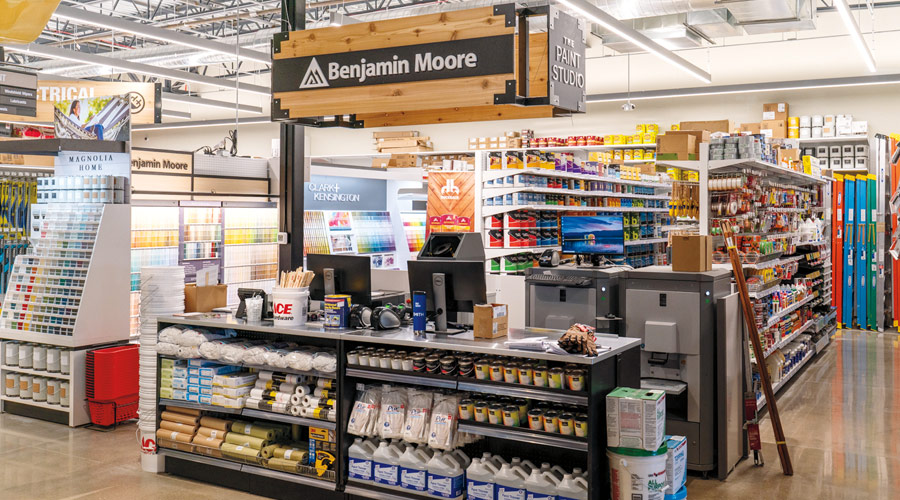 While opening the new retail store in the middle of a pandemic was a bit unsettling at first, Svahn says that the support from the community and influx of visitors and people moving into the area has helped.
"Customers' needs have changed as they are navigating through the pandemic," Svahn says. "SodaStream CO2 beverage cylinders, Mason jars, fishing equipment and tubes for rafting down the river have been extremely popular."
Besides building a full inventory on their customers' recommendations and always doing their best to meet their expectations, Mountain Hardware and Sports is unique in that the company is owned and managed completely by its employees and has been since 2001. They maintain 115 to 120 employees across all four stores.
An Ace-brand affiliate, Mountain Hardware and Sports has everything you need to fit your mountain lifestyle. Stop in for anything from lumber to paint to camping supplies, and, who knows, you may just walk out with etched pinecone wine glasses for a hostess gift!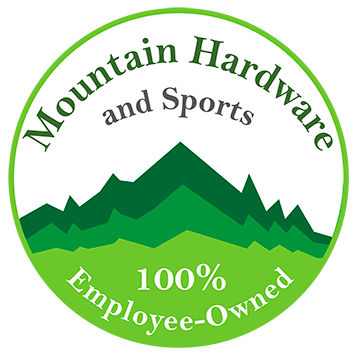 TRUCKEE: (530) 587-4844 | 11320 Donner Pass Road, Truckee, CA
BLAIRSDEN: (530) 836-2589 | 282 Bonta Street, Blairsden, CA 
SOARING RANCH: (530) 563-2950 | 10001 Soaring Way, Suite 105, Truckee, CA
mountainhardwareandsports.com